Envipco UK MD Spencer Roberts satisfied with uptake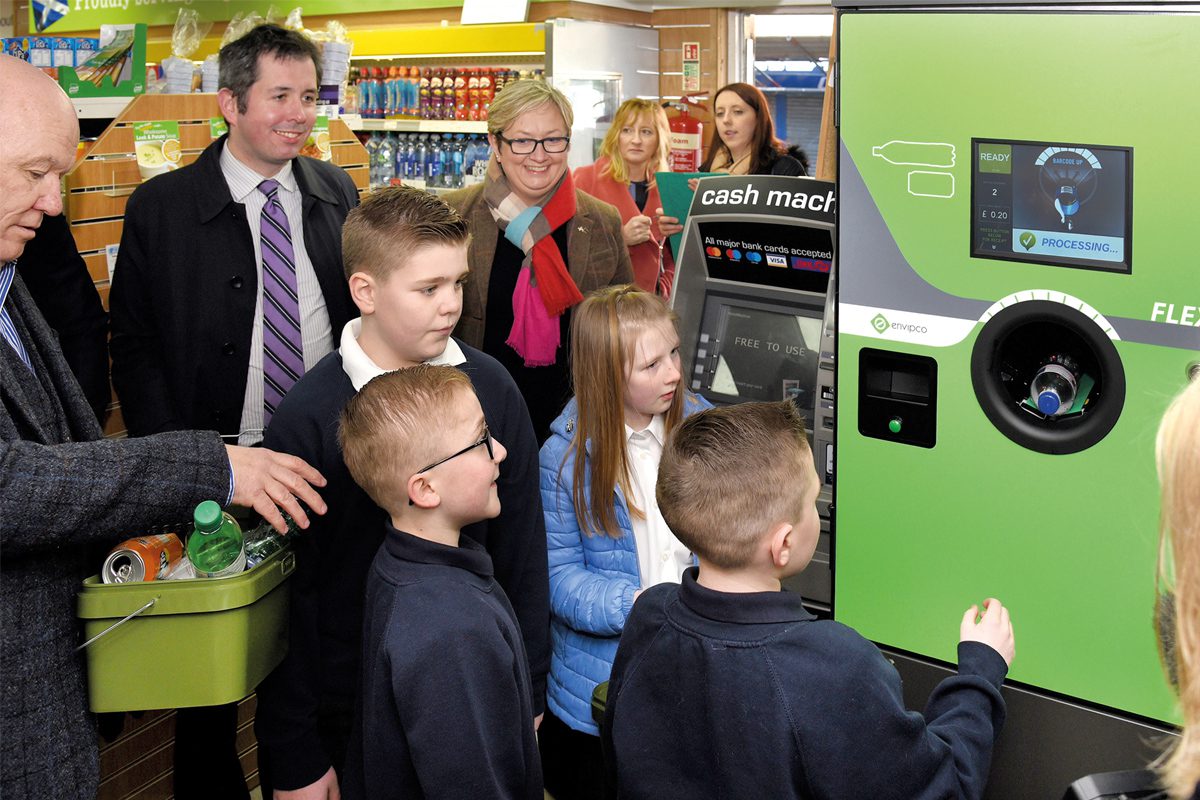 A THREE-month trial of DRS running across a trio of Scottish convenience stores has come to a close – with positive results.
The trial saw reverse vending machine (RVM) manufacturer Envipco install its compact Flex RVMs into three stores – Nisa Local and Post Office Bellshill; Premier Broadway in Oxgangs; and Keystore Moredun, Edinburgh.
Following the trial's conclusion, it was revealed that over 500kg of plastics and aluminium was collected and recycled over the course of the trial, with the quality of the materials recovered found to be over 99% pure recyclable. 
Spencer Roberts, UK MD for Envipco, said he was impressed at how participating stores had made a success of their DRS experiment.
"On a number of elements, it's been really good," he said.
"When you're doing something like this you can speculate based on how it should work theoretically and statistically, but at the end of the day it comes down to – 'are consumers going to use it'?"
Across all participating stores, consumers seem to have been quick to embrace reverse vending technology. Roberts said that from week one stores were processing 250 containers per day, a level that was maintained throughout the trial.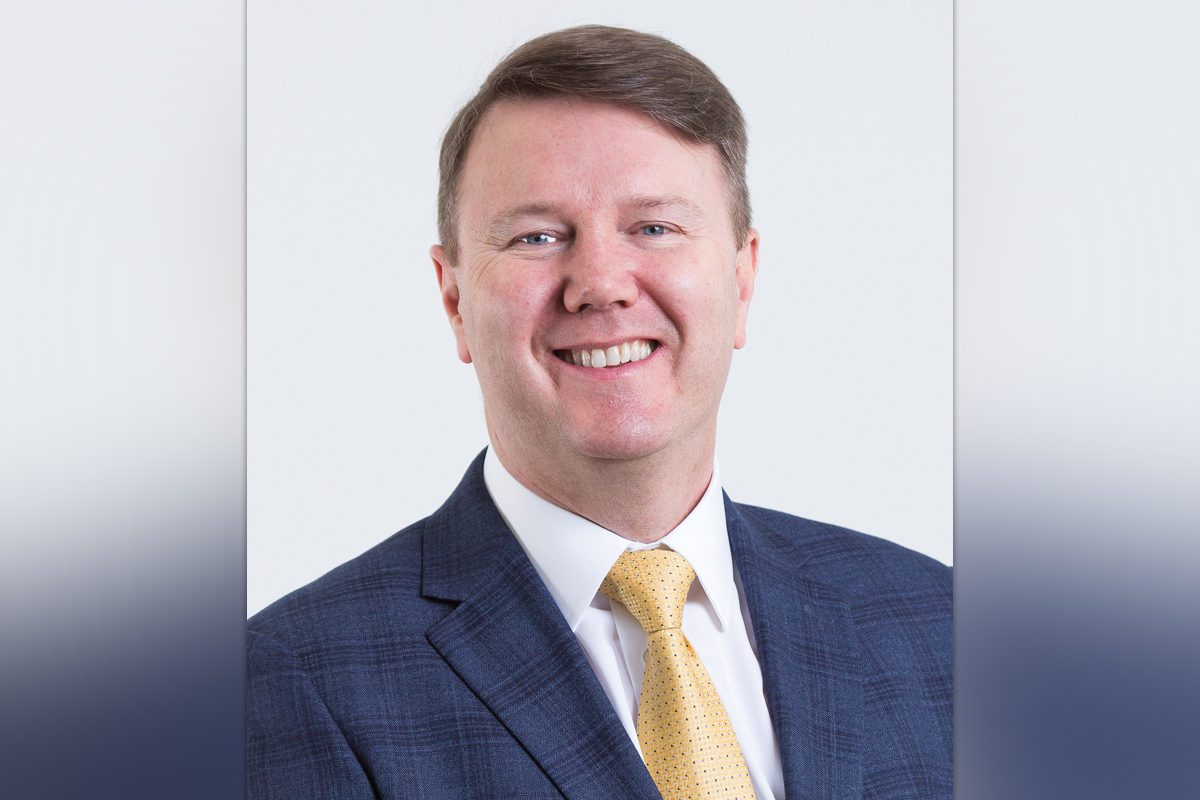 "The total number was about 57,000 for the three stores for the three months. Statistically, that's what we would have expected, but it's always nice to have empirical evidence to go with it," he said.
The trial has undoubtedly provided the participating retailers with valuable first-hand knowledge of what they can expect from PET and aluminium returns when DRS goes live. 
However, the Scottish Government opted to unveil its plans for deposit return during  the trial – with the proposed system set to include glass. Does this change anything for Envipco?
'Not really', would seem to be the answer, as Roberts noted that the firm currently operates in other markets where glass is included as part of a deposit return scheme.
The Envipco UK MD acknowledged that glass could be challenging for convenience stores, but from a technical standpoint, he said his firm is well-equipped to handle this material.
"For us it's easy, we have a machine that does glass that is out there and proven. The issue for retailers really is space," he said.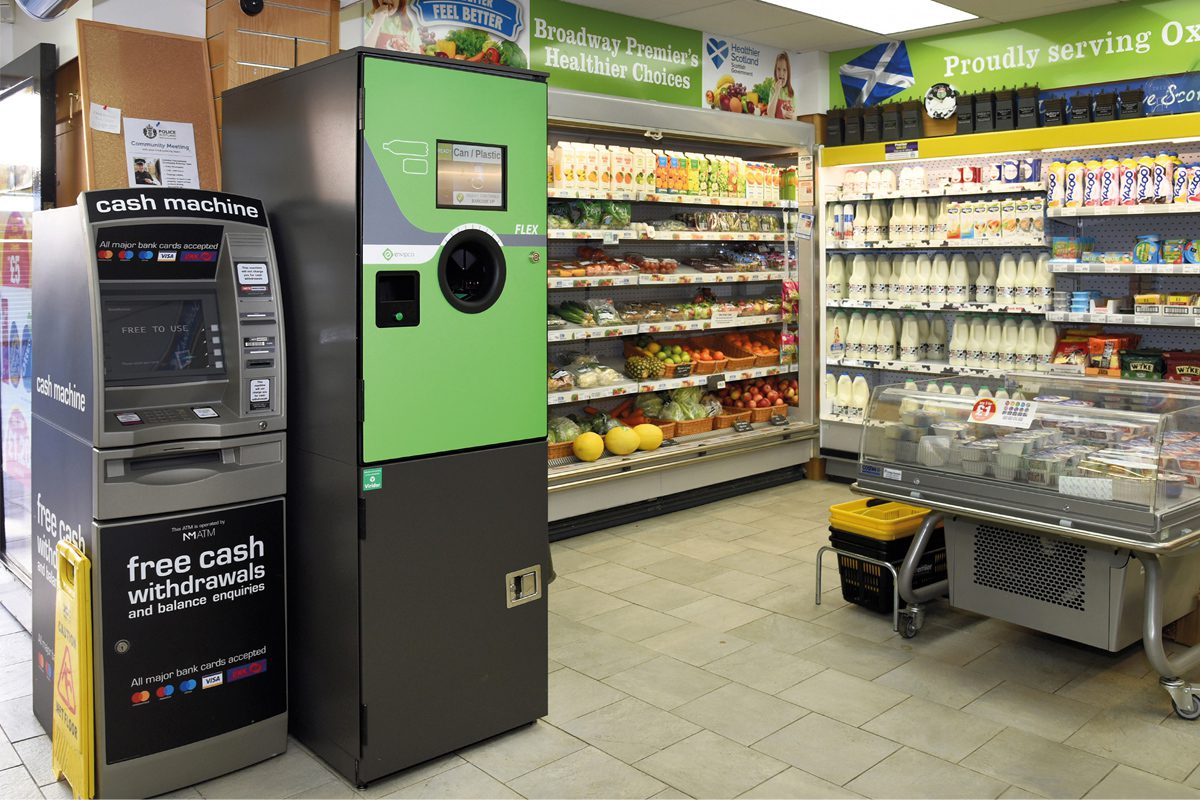 One other major challenge of DRS – which is faced by scheme operators across the globe – is public engagement.
In this area, Roberts said he was impressed by the way retailers built enthusiasm for the trial within their community. Over the three stores, 42% of deposits were donated to charity rather than claimed in store.
"One of the examples that stuck in my mind was the Premier store in Oxgangs. Their charity partner was the local school that has a lot of eco-initiatives on. You can talk about circular economy in a material sense, but there was almost a moral circular economy.
"You would think the kids would be using their deposit funds to buy sweets or whatever, but they were donating back to their own school," he said.
Now that the trial is over, Envipco's next move will be to open a showroom in Newbridge, Edinburgh.
Roberts said he hopes to be able to invite retailers along to learn about reverse vending machines from the end of this month.