Red Bull launches new health range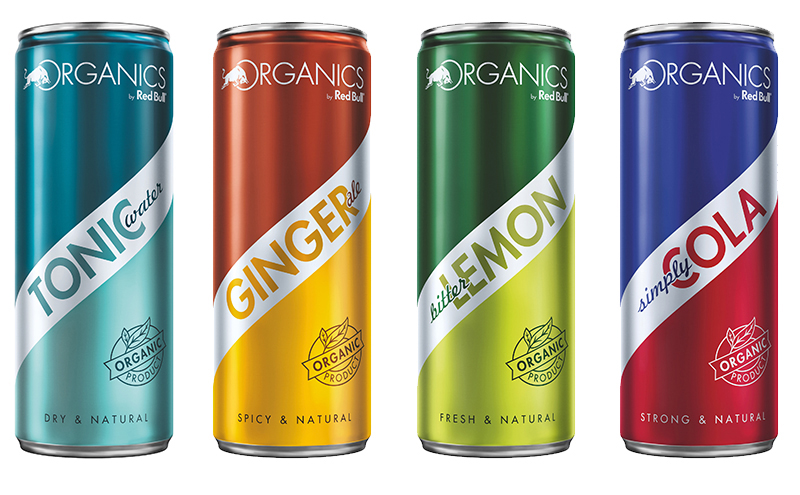 ENERGY drink giant Red Bull is the latest brand to muscle its way into the organic market with the launch of a new soft drink brand.
Described by the Austrian firm as a "clear differentiation" from its existing energy portfolio, the new Organics by Red Bull range is made using all natural ingredients, and is certified organic.
Organics by Red Bull is available in four flavours, Simply Cola, Bitter Lemon, Ginger Ale and Tonic Water, each priced at RRP £1.29 per 250ml can.
Unlike SKUs in Red Bull's energy portfolio, Organics are caffeine free with the exception of Simply Cola, which contains just 32mg per can – a quantity similar to that of other colas and 40% of the caffeine content found in an equivalent can of Red Bull.

Mark Bell, Red Bull strategy and planning manager said the new range offers more choice in the soft drinks chiller in a convenient format for on-the-go shoppers.
"This is a really exciting step for the Red Bull brand and highlights the increased demand for a range of organically certified, natural drinks," said Bell.
"For retailers, the launch provides a portfolio of refreshing soft drinks that carry Red Bull's famous logo – a real incentive for trial."
Organics by Red Bull packs are available in a case size of 24.