Quorn committed to spending millions on marketing in 2018 as more and more consumers pick up meat free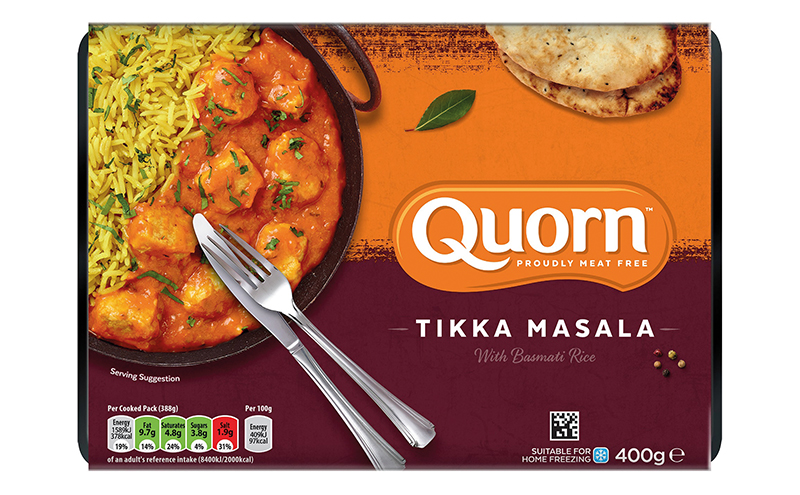 MEAT free brand Quorn is spending big in 2018 as it aims to build on the record growth the brand said it enjoyed in 2017.
Quorn is currently the subject of a £14m year-long marketing campaign which includes a 50 week TV campaign.
And the firm reckons its activity is driving growth for chilled meat-free ready meals, which it hopes to push further thanks to £2m which has been earmarked for investment in TV advertising for the brand's ready meal range.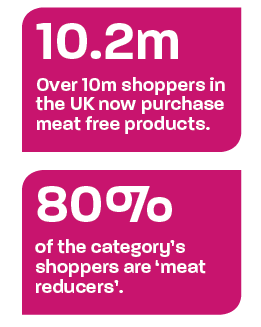 Julian Cooke, head of UK category management at Quorn commented on the investment: "Quorn is consistently one of the biggest media-spending brands across all frozen and chilled sectors which, alongside our significant increase in distribution, is a driver of record growth in the last 12 months.
"This growth is set to continue in 2018 as our marketing spend, coupled with an increased consumer focus on healthier lifestyles, and more people looking to reduce their meat consumption is driving the growth of the category.
"In addition to targeting our current consumer base, the wide-ranging marketing activity will reach out to non-category buyers, with a particular emphasis on families with children, who we believe will be particularly receptive to our messages as we promote the benefits of tasty, healthy choices."
Cooke added that the meat-free category provides a growth opportunity for independent retailers, as the category's improving fortunes ties in with expansion of chilled and frozen in c-stores.
"We'll be working closely with retailers to provide the choice that shoppers expect to see," said Cooke.
"We've launched a core range of five chilled and three frozen products specifically for the convenience channel."
Quorn's frozen and chilled range includes burgers, sausages and crispy nuggets, all of which are available to convenience in price-marked packs.