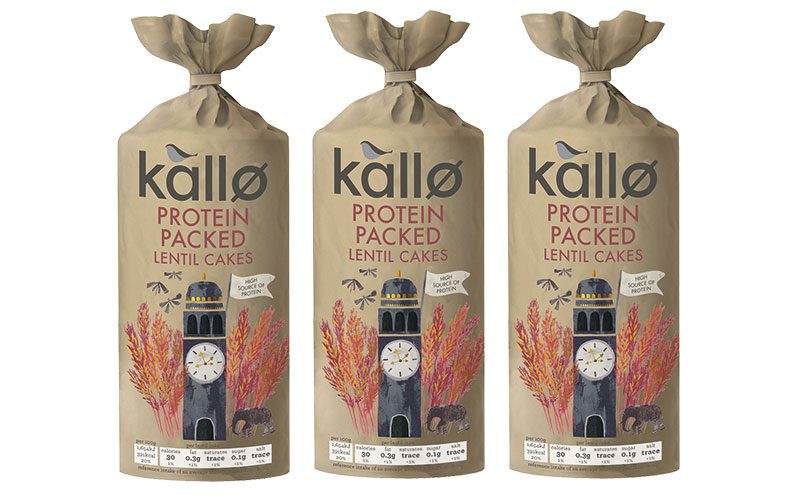 WESSANEN UK has launched a new lentil-based rice and corn cake under its Kallo natural food brand.
With the launch of Kallo Protein Packed cakes, Wessanen UK is looking to capitalise on the ongoing popularity for protein, with the firm claiming the popularity of protein-packed products is continuing to rise.
The new protein-packed rice cake comes in a jumbo roll format at an RRP of £1.89, with each cake said to contain fewer than 30 calories.
Kallo Protein Packed Lentil Cakes are gluten and wheat free as well as being vegetarian and vegan friendly.
Hayley Murgett, brand controller for Kallo at Wessanen UK, said: "Consumers are increasingly making purchasing decisions based on health needs and are looking for snacks that have a higher nutritional value.
"We're proud of this latest addition to our healthy snack portfolio that offers the perfect solution to support consumer needs. Whereas some brands will add protein through artificial means, we're committed to using only natural processes."