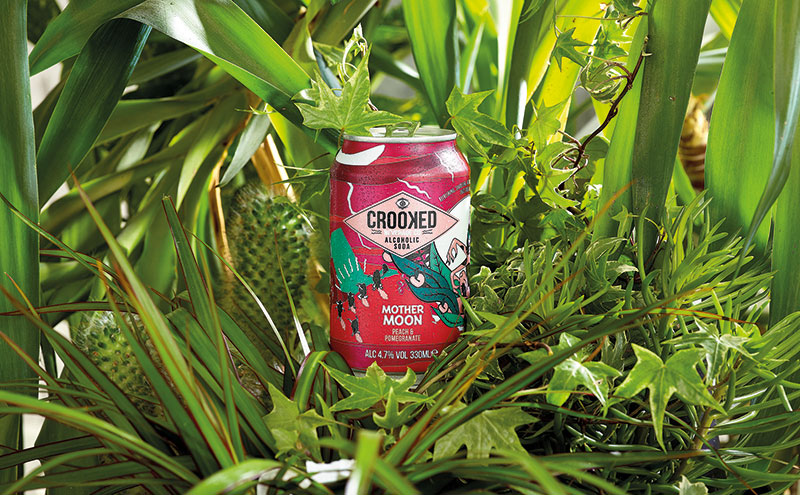 DRINKS brand developer Global Brands has introduced three alcoholic sodas from Crooked Beverage Co to the UK.
Innovation manager at Crooked, Charlie Leaver, said: "Whilst researching and developing our range of Crooked Alcoholic Sodas, we found that sweetness, particularly in the taste and mouth-feel of an overly sugary drink, was a big put-off for consumers.
"One thing we wanted to eliminate was that sensation of a drink coating your teeth with sugary fuzz and the unpleasant feeling it leaves behind."
Leaver said the drinks are all-natural, right down to the sugar and fruit juices.
The three drinks have three flavours. Dayglo Skies is raspberry and lime, Mother Moon is peach and pomegranate and Midnight Stage is blood orange and passionfruit.