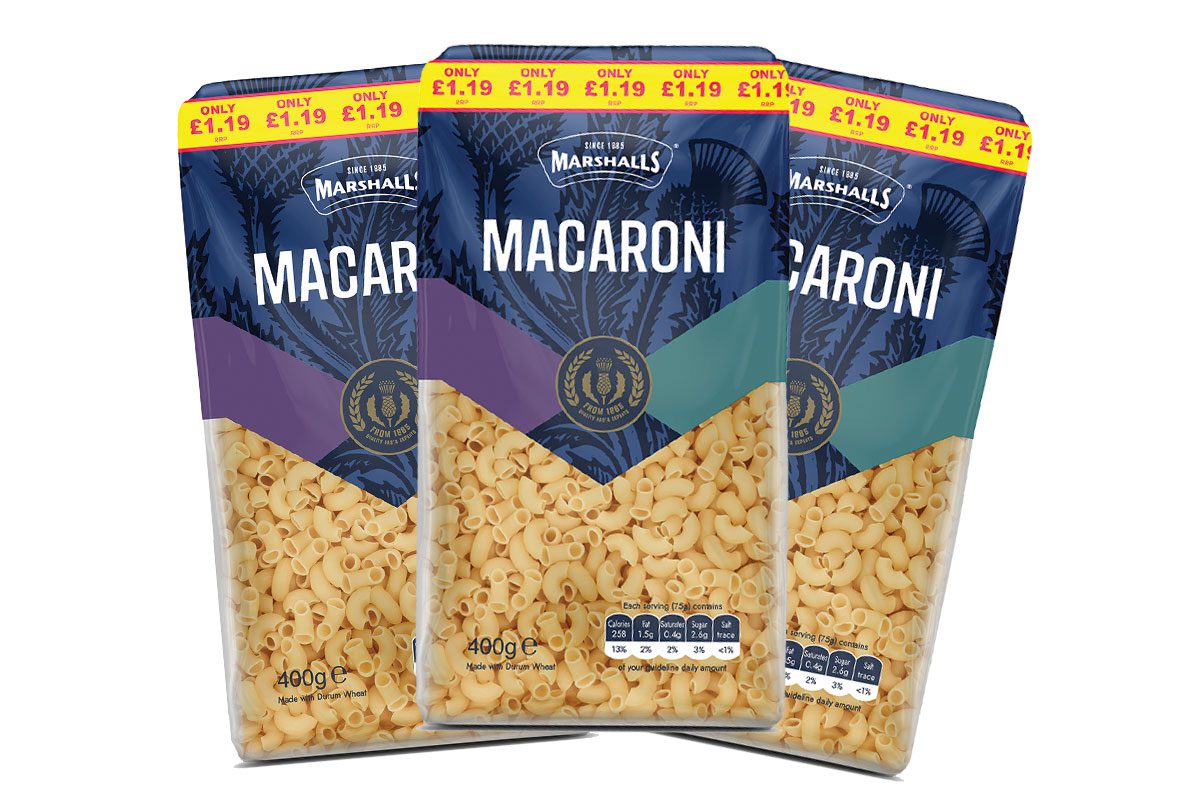 PASTA brand Marshalls has introduced a price-marked pack of macaroni for convenience stores.
Available now, the 400g packs of Marshalls Macaroni feature a £1.19 price flash.
Retail commercial director James Palmer said: "We're proud to continue our support for the convenience channel with our latest price-marked pack, and a first for our Marshalls Macaroni brand.
"The £1.19 RRP represents accessible value and the six pack helps store owners to keep costs low."