Insights from top brands, suppliers and experts should stand Scottish retailers in good stead as the convenience channel continues to evolve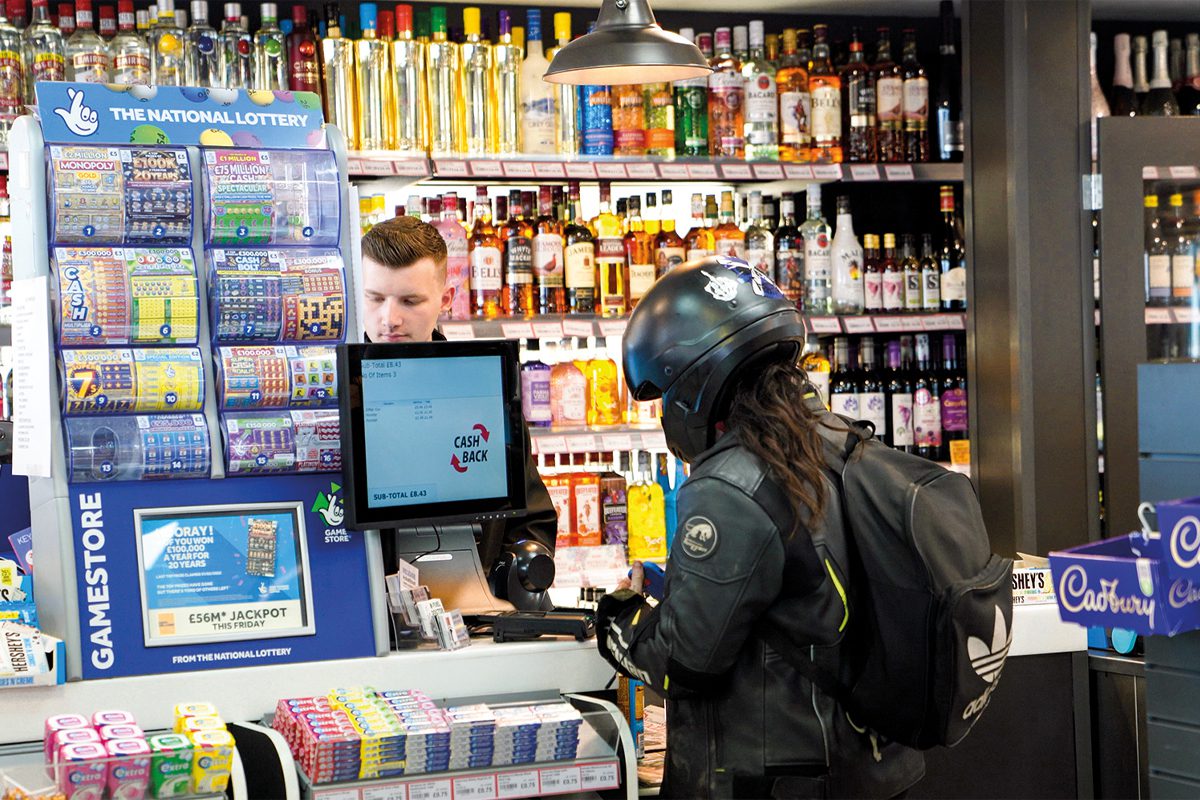 SCOTTISH Grocer's Convenience Guide is back, bringing insights and advice from some of the top brands serving Scotland's independent retailers.

This guide comes to you in what feels like the first normal year of the 2020s. Following a 24-month period of varying restrictions that temporarily flipped many retail trends on their head, we're now grappling with the so-called 'new normal'.
Things have changed. Home delivery is here to stay, as is hybrid working – changing the footfall dynamics in city centres and in commuter towns.
Change ususally brings opportunity and so perhaps this year more than ever, retailers should think about getting their business on the right footing for the future – ready to meet new challenges and exploit the opportunities to come.
Hopefully this guide will help as some of the leading lights brands, businesses and services supporting Scotland's c-store retailers offer their insights.
Things kick off with some great discussion pieces from big names offering their views on a broad range of subjects affecting the sector.
Forum Insurance is on hand to make c-store coverage comprehensible – the firm specialises in creating bespoke policies for its retailer clients.
Energy efficiency has never been higher on the agenda, as retailers and customers alike face soaring costs. Thankfully, Danfoss is on hand to explain how its technology can support retailers seeking energy efficiency solutions for their stores.
Technology is another area where the right investment can make a major difference to bottom lines, so make sure to check out what Henderson Technology has to say on why its solutions are an ideal fit for Scottish retailers.
The biggest change to c-store retailing – that most customers remain blissfully unaware of – is DRS, now scheduled to launch in Scotland in August 2023.
It may be new for us, but Norwegian reverse vending machine giant TOMRA has experience in other markets and seems more than happy to share what it has learned with Scottish stores.
When it comes to alcohol licensing, there are few places on Earth that can boast a more complex regulatory regime than Scotland. Thankfully for the nation's retailers, Eilidh McGuire, senior associate at Miller Samuel Hill Brown, is on hand to provide some clarity.
If you've visited a multiple grocer or discounter over the last year, you'll no doubt have seen the app-based loyalty schemes and promotions that are cropping up across the sector.
App-based solutions that offer customers something more look like they're going to be key sales and footfall drivers in the future, but c-store retailers don't need to worry about missing out, according to Jisp. Greg Deacon CCO at Jisp explains why inside.
Clever apps aren't the only way to elevate the shopping experience for customers. The team at UCC Coffee has detailed how its offer can provide retailers with a hot drinks solution that's fit for their store and sure to keep shoppers coming back for more.
There are also some great developments discussed by brands much loved in the Scottish convenience channel. Don't miss out on the latest developments from Marshalls pasta, or the team at Scottish cheddar brand 1057.
The second section of this year's Scottish Grocer Convenience Guide is all about category management, as major brands weigh in with their expert advice.
Categories covered in this section include beer; biscuits; chilled ready meals; cider; crisps and nuts; energy drinks; flavoured water; food to go; hard seltzers; home delivery; milk and milk drinks; soft drinks; sweets; tea; and vaping.
Rounding off this year's Convenience Guide, our fascia and franchise section sees some of the top symbol groups and franchise brands that serve Scottish c-store retailers make the case for their offer.
Having the right fascia or franchise partner can make a huge difference to a store's performance, so it is well worth doing some research and carefully considering what's on offer.
I hope you'll make the most of your Scottish Grocer Convenience Guide 2022 and that the insights and advice found throughout can be put to good use in your store.
Read The Convenience Guide Scotland 2022/23 here