Guylian reformulates and revamps packaging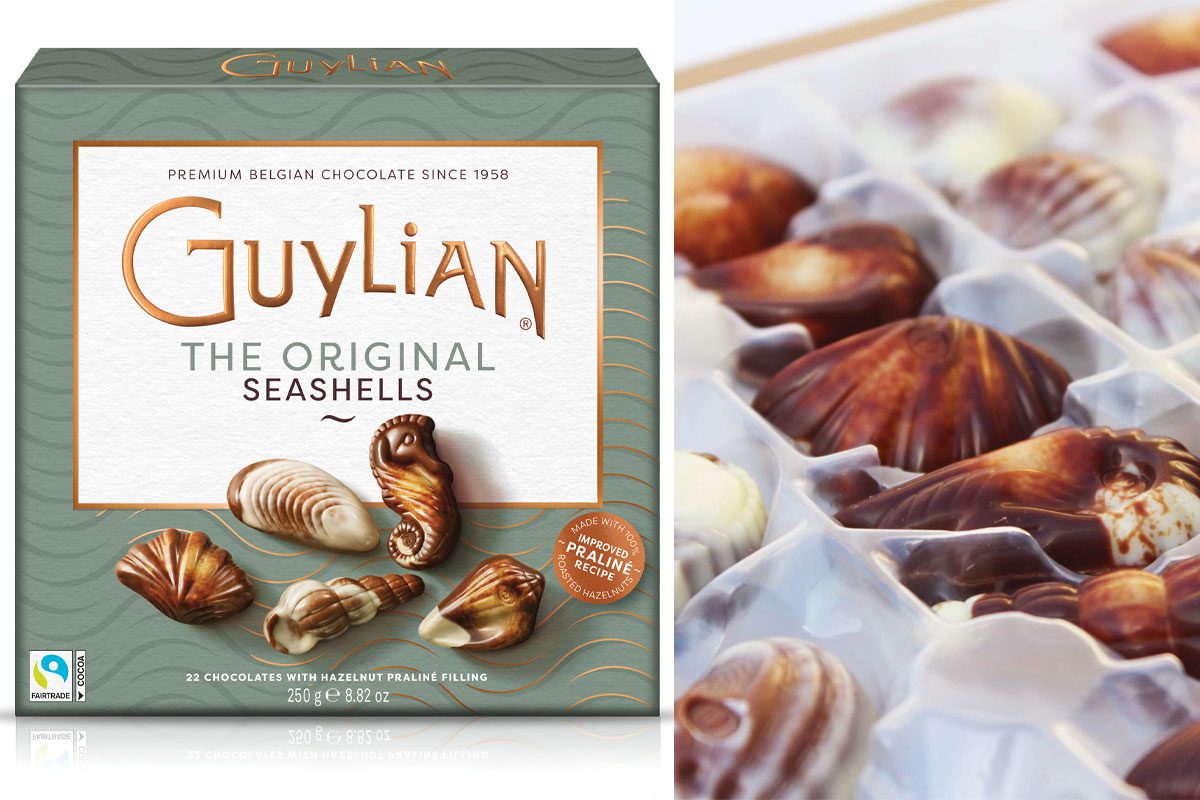 GUYLIAN has shone a spotlight on Fairtrade through a relaunch for the Belgian chocolate brand.
Revamped Guylian packs include a reformulated chocolate recipe in addition to new-look packaging. Thanks to the reformulation, Guylian is now 100% Fairtrade certified and this ethical claim also features on the revamped packaging.

The change in formula makes Guylian the biggest Belgian chocolate brand to be 100% Fairtrade certified, according to the chocolatier.
A spokesperson said that by working with Fairtrade, Guylian can guarantee suppliers a fixed cocoa price, improving their livelihoods in the process.
Mike Gidney, chief executive of the Fairtrade Foundation, welcomed Guylian's reformulation: "It's great to see the distinctive Fairtrade logo now appear on Guylian packaging in stores nationwide, giving chocolate lovers another reason to enjoy an indulgent, ethically sourced treat that's been produced with the planet in mind and where cocoa farmers have been treated fairly."
Sustainability has also been a focus for Guylian. Its revamped packaging is 100% recyclable and the firm has also removed plastic windows from its gift boxes and replaced its brown trays with clear trays, reducing the use of dyes and making them easier to recycle and handle.
Tom Snick, chief executive at Guylian, said this year will bring "many exciting changes" for the brand.
"From an improved flavour profile to our pioneering sustainability initiatives, and a fresh and luxurious new look design, we're confident that these exciting changes will help us to continue as the world's favourite Belgian chocolate brand."