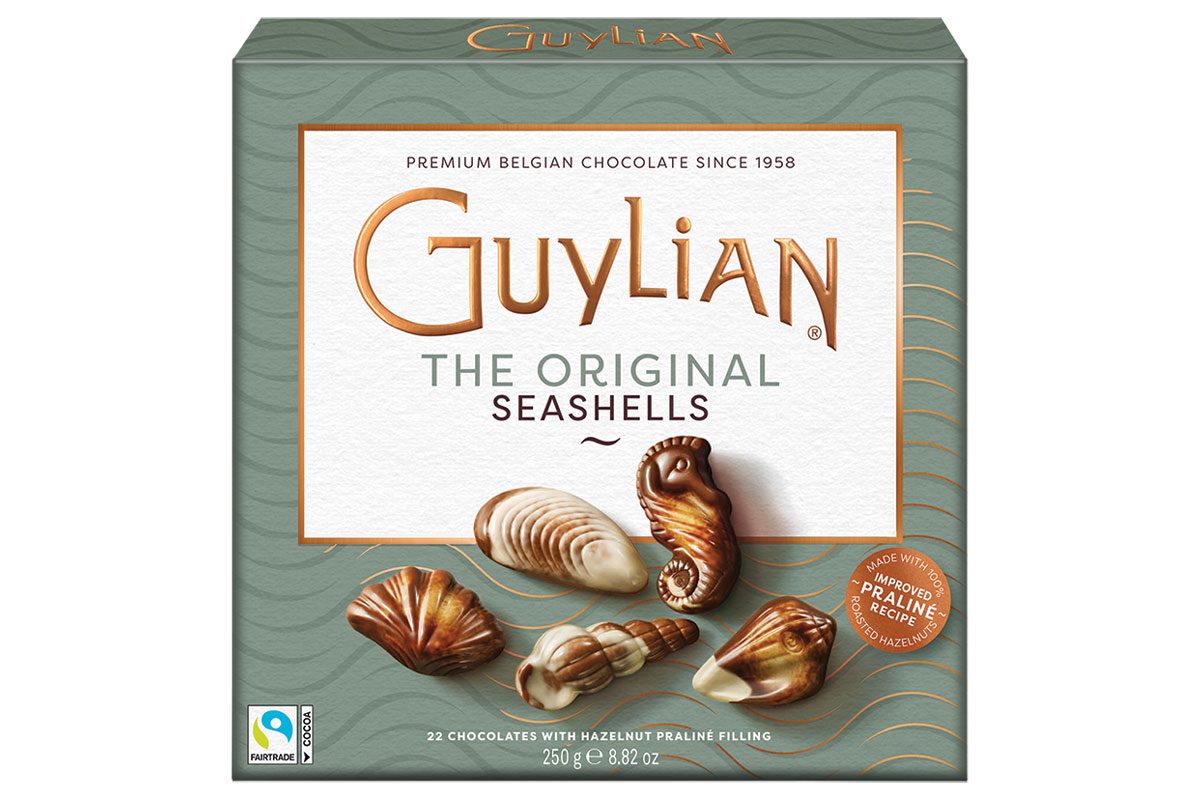 CHOCOLATE seashell brand Guylian has undergone a relaunch, comprising a sustainability-focused packaging overhaul and a new recipe.
The Belgian chocolate brand claimed it has made the changes in a bid to position itself as a category leader on sustainability.
To do this, Guylian has switched to recyclable packaging across its range, complete with a new look.
Tom Snick, chief executive of Guylian, said the new packs feature a "more contemporary and fresh design, while retaining the luxurious look."
Guylian also plans to launch seasonal packaging throughout the year, marking calendar events such as Mother's Day, Easter and Christmas.
In addition to revamping its packaging, Guylian has also pushed on with carbon reduction at its Sint-Niklaas production site.
A reduction in CO2 emissions at the Belgian facility, combined with offsetting for remaining emissions, means the site is now fully climate neutral, according to Guylian.
The brand has also removed palm oil and soya from its supply chain, in a bid to fight deforestation.