Nichols expands Vimto portfolio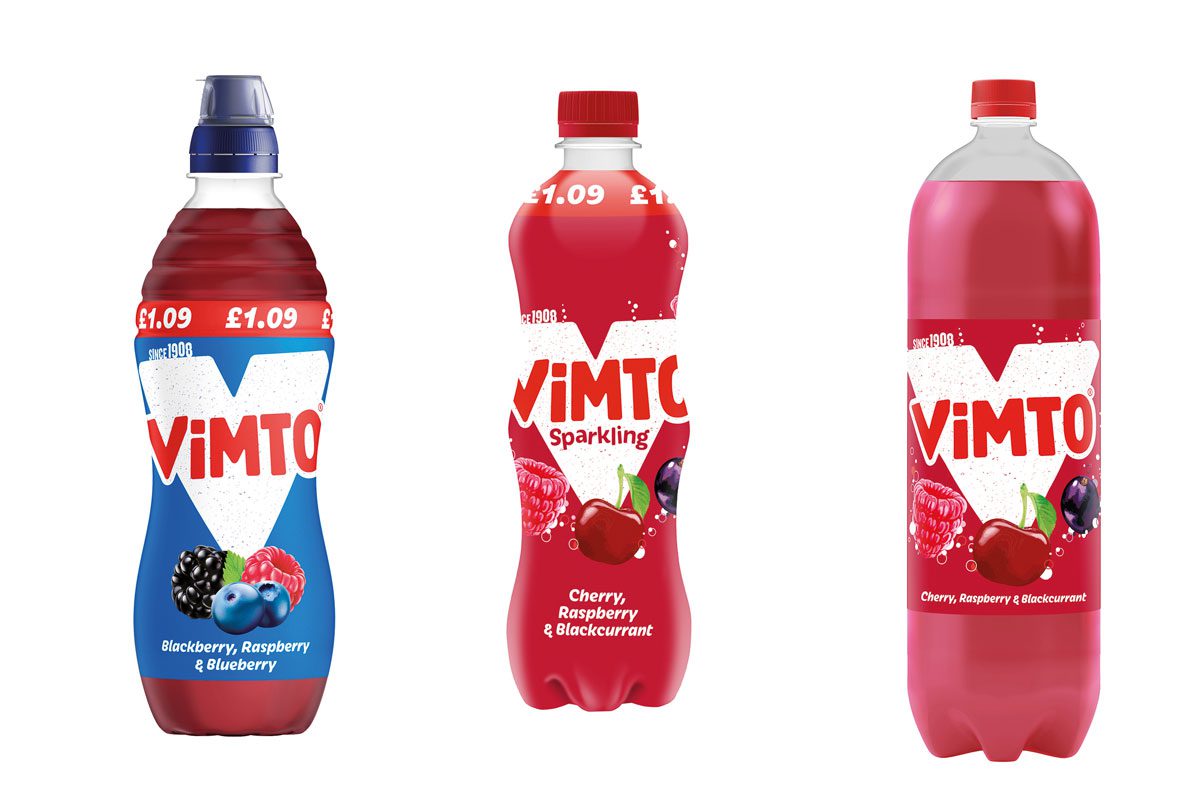 NEW Vimto options have landed in soft drinks chillers in time for summer, bolstering the range with fruit flavour.
Nichols PLC has extended the Vimto Sparkling range with the addition of Vimto Cherry, Raspberry and Blackcurrant.
Launched last month in 2L and 500ml bottles, the new variant was initially available as a limited-edition squash flavour in 2021. Sparkling 500ml packs are available exclusively in PMP format, while the 2L is available in both PMP and plain packaging.
A still version of Vimto Blackberry, Raspberry & Blueberry was also launched in a 500ml bottle last month, in both plain and PMP formats.
The launch comes at an ideal time, according to Nichols, as the brand continues to achieve high volume sales. Nielsen research for the 52 weeks to 26 February revealed 31.5 million cans and bottles of Vimto were sold, equivalent to three 250ml glasses consumed every second.
On top of this, Nielsen research also found that the Vimto Blackberry, Raspberry & Blueberry flavour had achieved £1.7 million in sales since it launched in the brand's Squash format.
Expanding the range isn't the only way Nichols is seeking to entice soft drinks shoppers to the Vimto brand this summer.
The launch coincides with the start of Vimto's Big Cash Giveaway. The promotion offers shoppers the chance to win a share of £100,000. Running until 28 August in independents, managed convenience and wholesale, the campaign provides the chance to win £10 with any 500ml bottle across Vimto Still and Sparkling flavours.
Jenny Powell, marketing manager at Nichols plc, said: "As category disrupters within soft drinks, it's vital that we're consistently reviewing our portfolio to ensure we're offering options that are both popular with our consumers and fit within our unique and distinctive flavour profiles.
"The addition of our new Vimto Cherry, Raspberry & Blackcurrant Sparkling and Vimto Blackerry, Raspberry & Blueberry Still formats come at the perfect time, as these variants will help us in our mission to tap into the emerging consumer trends of healthy hydration and flavour exploration to help retailers grow incremental sales."