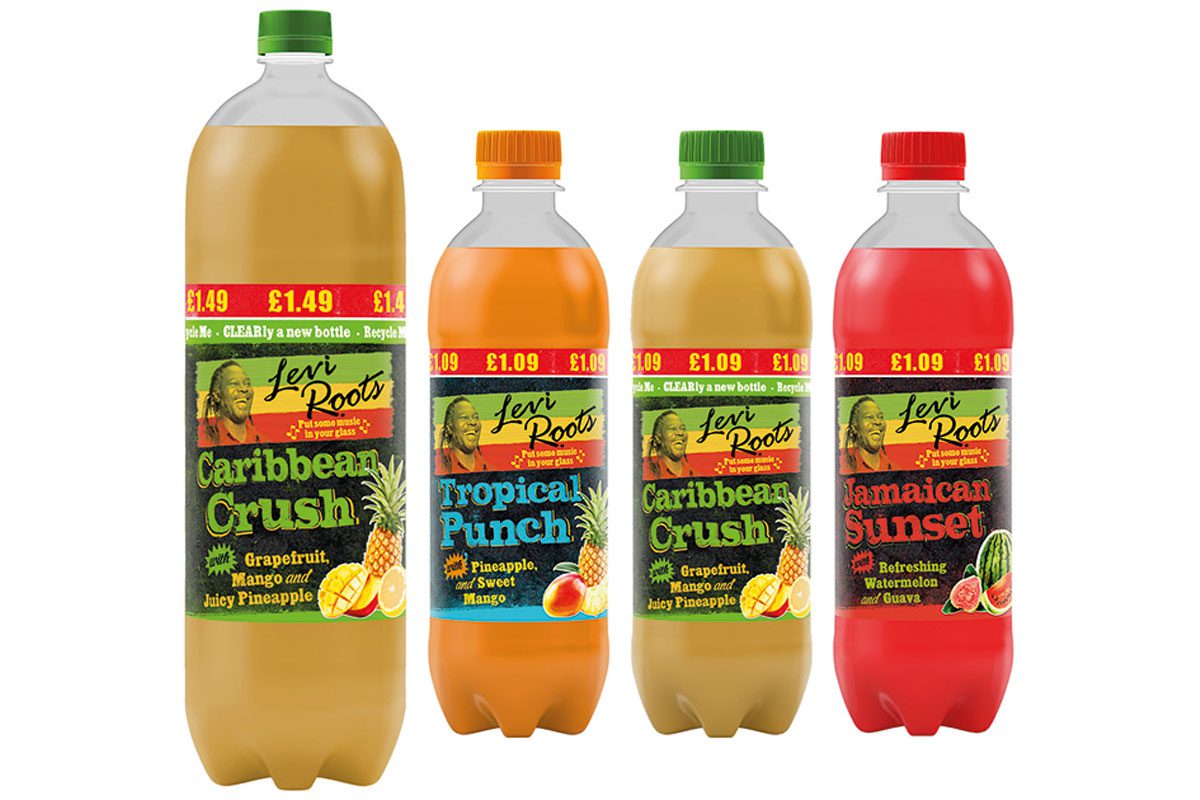 LEVI Roots Caribbean Crush is now available in a fully recyclable, clear plastic bottle, complete with a new label.
Nichols PLC said it has opted to switch the variant from green to clear bottles to aid consumer navigation.
Available in both wholesale and convenience, the 500ml bottles rolled out in April with the 2L formats launching this month.
Jenny Powell, brand and innovation controller at Nichols PLC, said: "Levi Roots is a well established brand within the Nichols plc family and we're delighted to launch our 100% recyclable Caribbean Crush bottles into the market.
"As a business, we want to ensure that we're creating a happier future for our planet by doing things the right way."