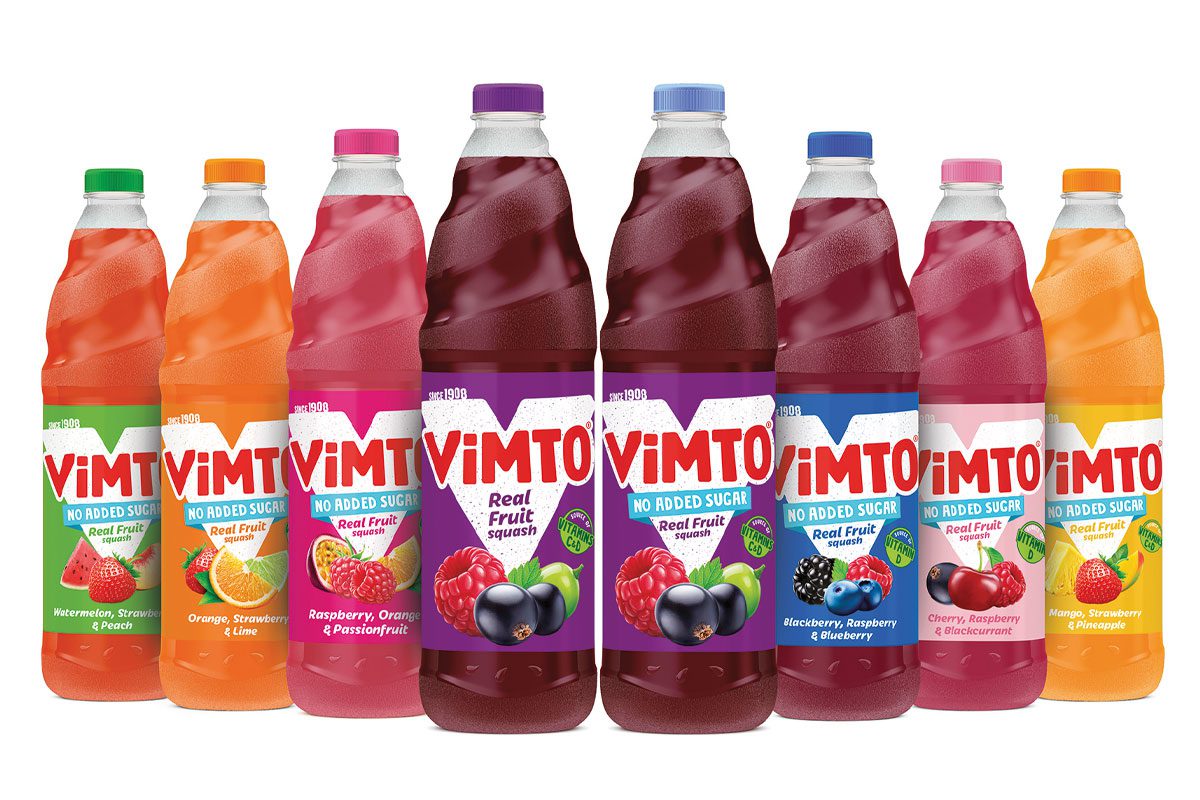 VIMTO'S squash range is all set for summer, thanks to a packaging refresh and a new campaign.

New Vimto squash bottles feature a fruit peel texture and a new label that brand owner Nichols PLC reckons will boost stand out on-shelf. The texture of the new bottles has also been used to highlight 'healthy hydration' messaging displayed on pack. Sustainability has also been improved: the new bottles are made from 51% recycled plastic (rPET).
Jenny Powell, marketing manager, Nichols PLC, said: "This new bottle design highlights the importance of healthy hydration and the inclusion of real fruit juice within Vimto.
"As a business, we want to ensure that we're creating a happier future for our planet by doing things the right way, and having widely-recycled bottles across our range also ensures we're doing our bit. In addition, we are striving to reach 100% rPET by 2025."
Vimto has also returned to screens through the Find Your Different campaign, a multimillion media investment running across TV, VOD and in cinemas.