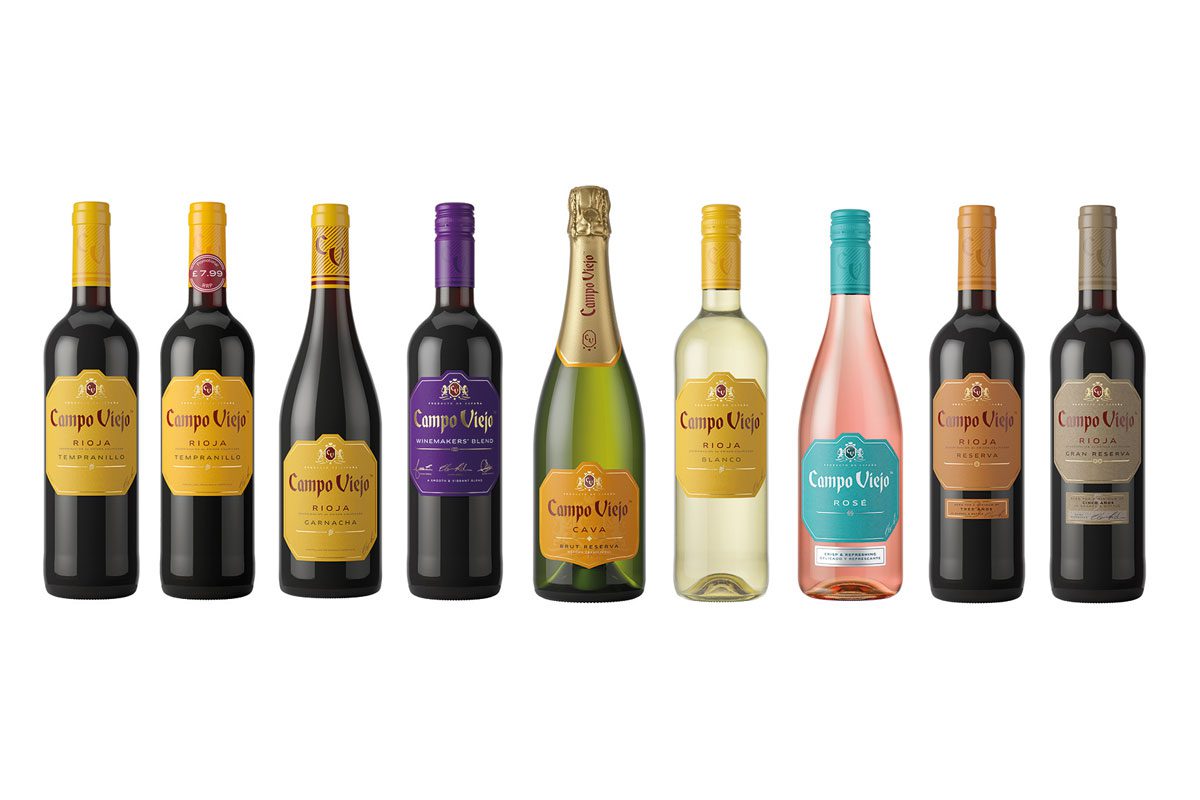 SPANISH wine brand Campo Viejo has bolstered its sustainability credentials with the launch of a new bottle and label design.
Brand owner Pernod Ricard said the changes represent the most significant packaging update for Campo Viejo for eight years.
The new packaging uses 67% recycled glass and bottle netting has been removed, saving the equivalent of 6,330kg of CO2 emissions.
Across the range, bottle labels have also changed from adhesive labels to recyclable FSC-certified PET paper. The label size has also been reduced and a redesigned graphic means the packaging uses less ink and paper.
The packaging refresh launch coincided with a six-week digital campaign for the brand, running until the middle of this month. The campaign sees the Spanish wine brand appearing across video-on-demand channels, as well as YouTube and social media.
Lucy Bearman, wine portfolio director for Pernod Ricard UK, said the brand is set to "continue to drive value in the Spanish category."