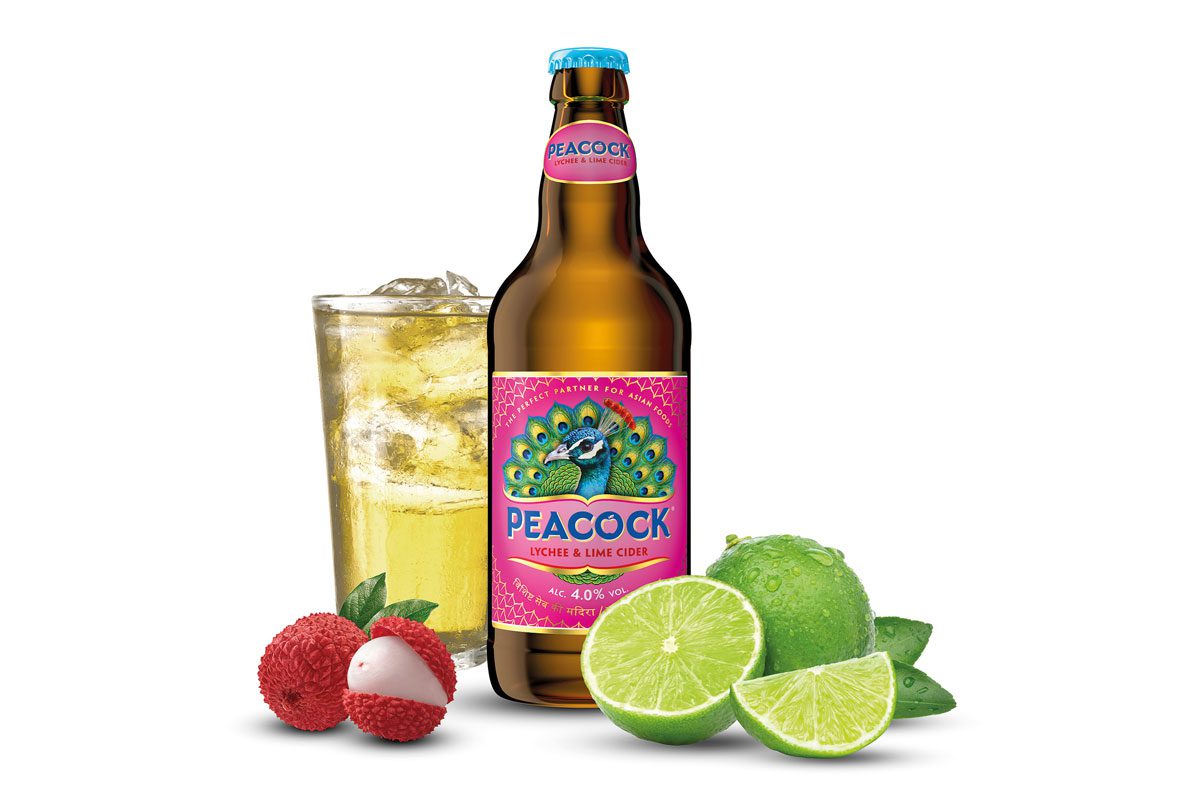 EXOTIC fruit is at the heart of the latest launch from KBE Drinks.
New Peacock Lychee & Lime cider is the UK's first lychee flavoured cider, according to KBE Drinks.
First launched in 2016, the Peacock cider brand brings Asian flavours to the cider category and has secured listings in restaurant groups including Dishoom, Dim-T and Pho.
To support the release of the latest flavour, KBE Drinks has launched a charity campaign. For every bottle of Peacock Lychee & Lime sold, the firm will donate 25p to charity partners Hospitality Health, Hospitality Action and Only a Pavement Away.