Spice up Mexican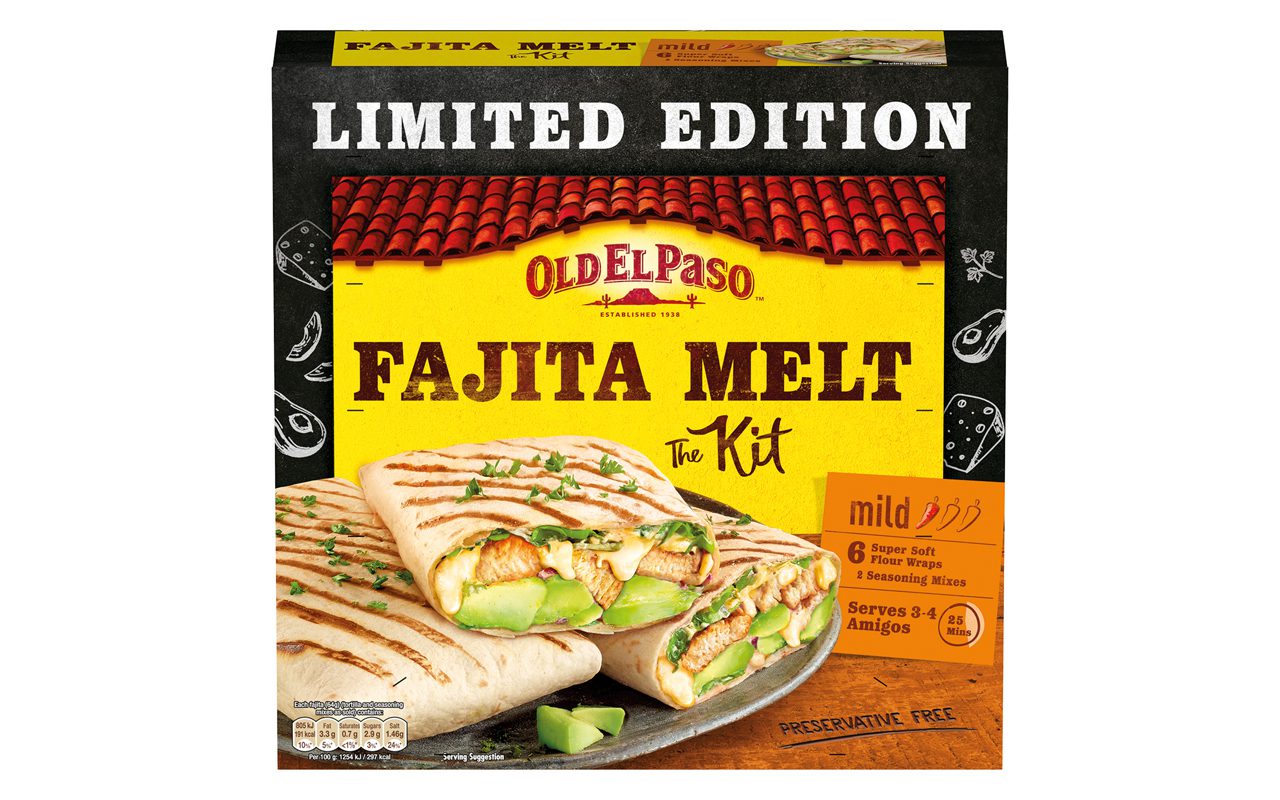 OLD El Paso is hoping to introduce consumers to new flavours and tastes of Mexican street food with the launch of a new fajita kit.
The limited edition Fajita Melt kits contain six 10 inch flour tortillas, a mild seasoning and a cheese sauce. Fajita Melt kit packaging also features the limited edition messaging and a black border.
Jose Alves, senior brand manager for Old El Paso UK, said: "Our Fajita Melt kits bring a totally new, trendy flavour experience to Mexican food. The cheese sauce introduces a different texture, plus the crunch from toasting the tortilla really triggers that street food feeling that consumers love!
"Even with the latest government roadmap out of lockdown, and the long-awaited return of hospitality, research shows we're likely to continue creating new and different experiences at home.
"The travel by food trend will continue and this is a space we're really expecting this kit to play in.
"By combining the customisable, fun nature of Mexican food with a popular, fresh offering, the Old El Paso portfolio becomes even more versatile, providing an easy, convenient solution to ever-growing mealtime demands."
The fajita kits are available to purchase in Morrisons.