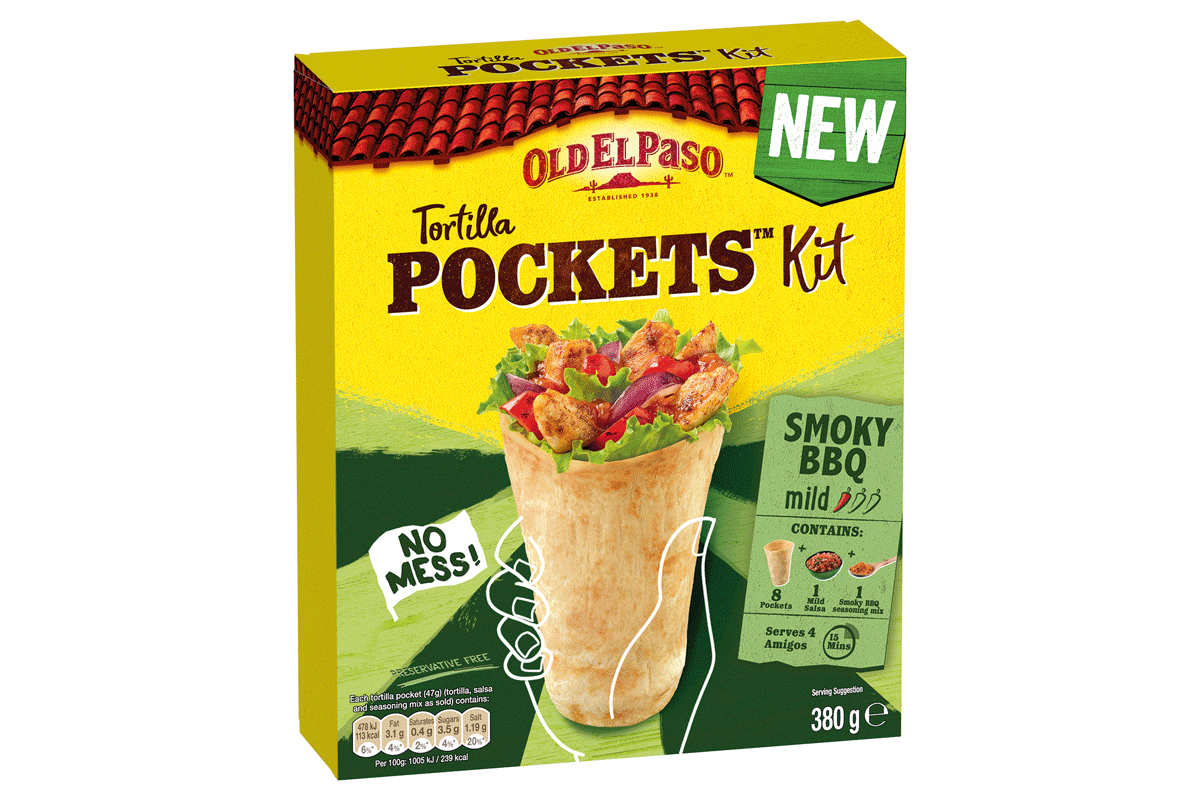 WORLD foods brand, Old El Paso has added a Smoky BBQ version to its tortilla pockets range.
Since launching last summer, the brand reports, the Old El Paso Tortilla Pockets range has driven 13% of all value growth in Mexican food sales over the last year.
Marketing manager for meals & baking at brand owner General Mills, Maeve Judge said: "Old El Paso Smoky BBQ is the number one flavour in Mexican and chicken is a family favourite protein.
"We're excited to combine the flavour profile with our tortilla pockets, to offer even more convenient, customisable options for family favourite dinners."
Judge quoted figures from Nielsen Scantrack to report that Old El Paso Tortilla Pockets Mild Kit is the number one NPD in World Foods and is worth £2.3m and together with Old El Paso Tortilla Pockets eight-pack, has contributed 24% NPD value to the category.
The new kit comes with an RRP of £3.79.