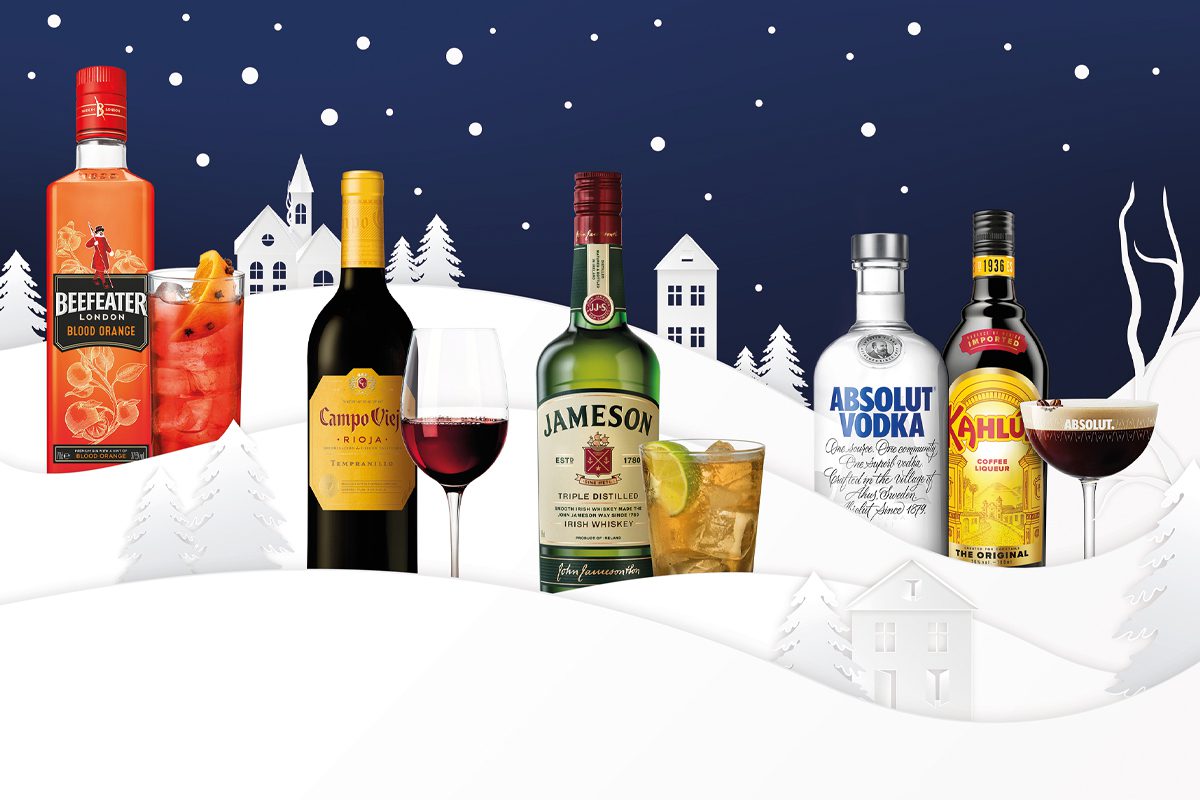 GIFTING is one of the main reasons for spirits purchases in December, with 48% of people purchasing alcohol as a gift last Christmas, according to Pernod Ricard.
Quoting research by AC Nielsen, the Beefeater and Absolut brand owner said that gin has continued to be resilient in 2020 with double-digit growth in the last reporting period.
It identified vodka as the second biggest value performer in spirits behind flavoured gin, and attributed Absolut with a 56% share of the premium plus vodka category in the off trade.
Observing that coronavirus restrictions have changed shopping habits in 2020, PRUK said an increase in consumers shopping locally should provide a real opportunity for c-stores to become a destination for key festive categories such as whisky and wine.
From the Diageo point of view, Hannah Dawson, head of category development off trade said: "Lockdown has resulted in people visiting stores 22% less often, but basket size has increased by 45%.
"Therefore, this Christmas, it is important for retailers to effectively engage with their customers when they are in store through their drinks range."
Dawson added that recent data has shown that bigger pack sizes are driving growth in beer sales.
Andrew Lawrence, sales and operations director for Scotland at Molson Coors stressed the importance of choice saying that retailers should offering a wide selection of core favourites with a range of premium options.
He said: "Premium brands are gaining more and more traction, particularly in the cider category."