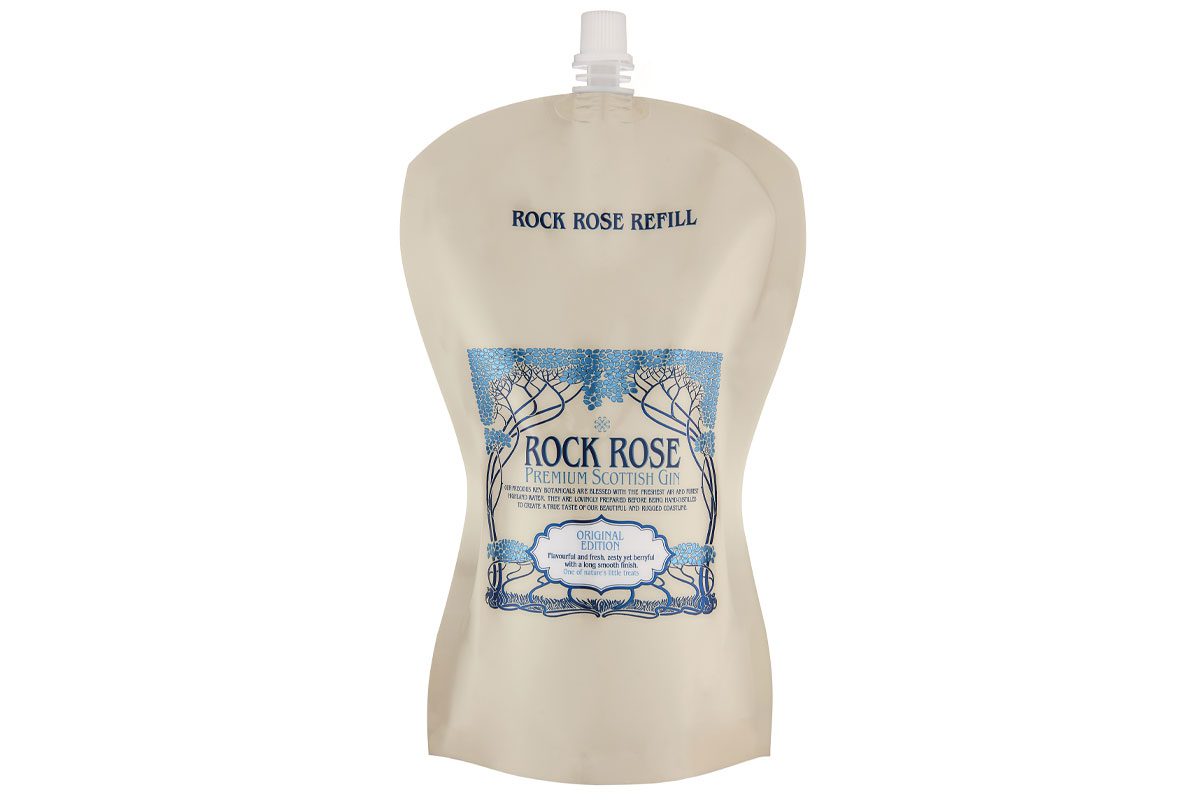 FOR some consumers, buying premium gin is as much about the bottle as what is inside. But once you have one bottle to display, do you need another?
Dunnet Bay Distillery hopes that the answer is no. The Scottish distillery's new gin refill pouch encourages consumers to buy one bottle of Rock Rose gin and then top it up by purchasing a recyclable pouch.
Once they've used the pouch, consumers can then return it for free to the Highland-based Dunnet Bay Distillery, where it will then be recycled into new items.
The four-layer laminate pouch is easily delivered through the letterbox, and weighs 65g rather than 700g for a Rock Rose bottle.
Martin Murray, co-founder, Dunnet Bay Distillers, said: "We are absolutely thrilled to be the first brand to have secured the support of Royal Mail for a postal recycling scheme, which we believe will be embraced by our customers."