C-stores get more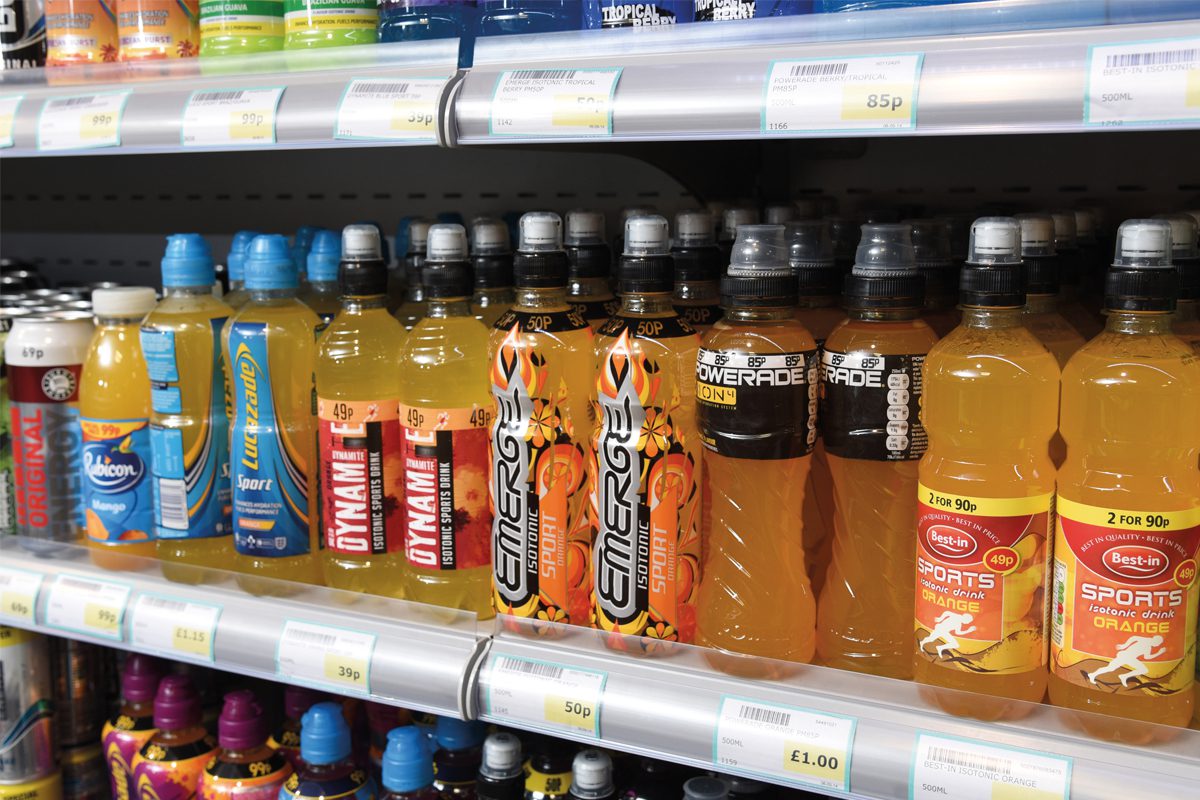 CONVENIENCE is proving to be a fruitful channel for functional and energy drink brands, with value and volume sales in the ascendancy.
In a year that has seen the category adapt to a new commercial landscape under the sugar tax, growth has continued unabated, as James Logan, commercial director at Refresco UK – the firm behind Emerge – explained.
"The energy market in convenience stores is performing well with 7% volume growth and 12% value growth in the last year," he said.
"Functional energy makes up 58% of the category volume. Sports drinks however is showing the strongest growth, up 16% in volume and 15% in value, delivering the same actual volume growth as functional energy of eight million litres over the last year."
When it comes to the impact of the sugar tax, Logan suggested the levy has not had a major impact on the performance of energy drinks affected by the policy.
"Although sugar is a hot topic in the overall soft drinks category, across energy 90% of volume sales are of drinks that contain sugar and they are still growing by 6%," he said.
At the moment, most drinks in the functional energy category contain sugar, Logan said – with these drinks accounting for 85% of volume sales, though not necessarily all above the sugar tax threshold.
One format that really seems to be flying off the shelves in convenience stores is the price-marked pack, which Logan said makes up the lions share of energy sales in convenience.
"Price marked packs are a popular mechanic to support sales of energy drinks – as they provide value for money and brand reassurance.
"Across convenience, PMPs make up 73% of total energy, 72% of sports and 79% functional energy.
"This year Emerge introduced a 49p PMP on 250ml energy drinks available in recyclable cans, increasing retailer margins by 10p," he said.
It's not just the format retailers need to think about, but the shopper mission, and for energy Logan made a strong case for a focus on immediate consumption.
"Across convenience 84% of volume in total energy is delivered in drink now formats, with 16% in take home or multipack formats, compared to 37% in the total UK market.
"Take home/multipack formats are growing in popularity in convenience with volume growth of 19% year on year compared to 13% in the total UK market, which is significantly ahead of drink now ranges.
"For retailers with the space and demand for take home/multipack ranges, four-packs especially in functional energy are the best-selling format and worth stocking," he said.