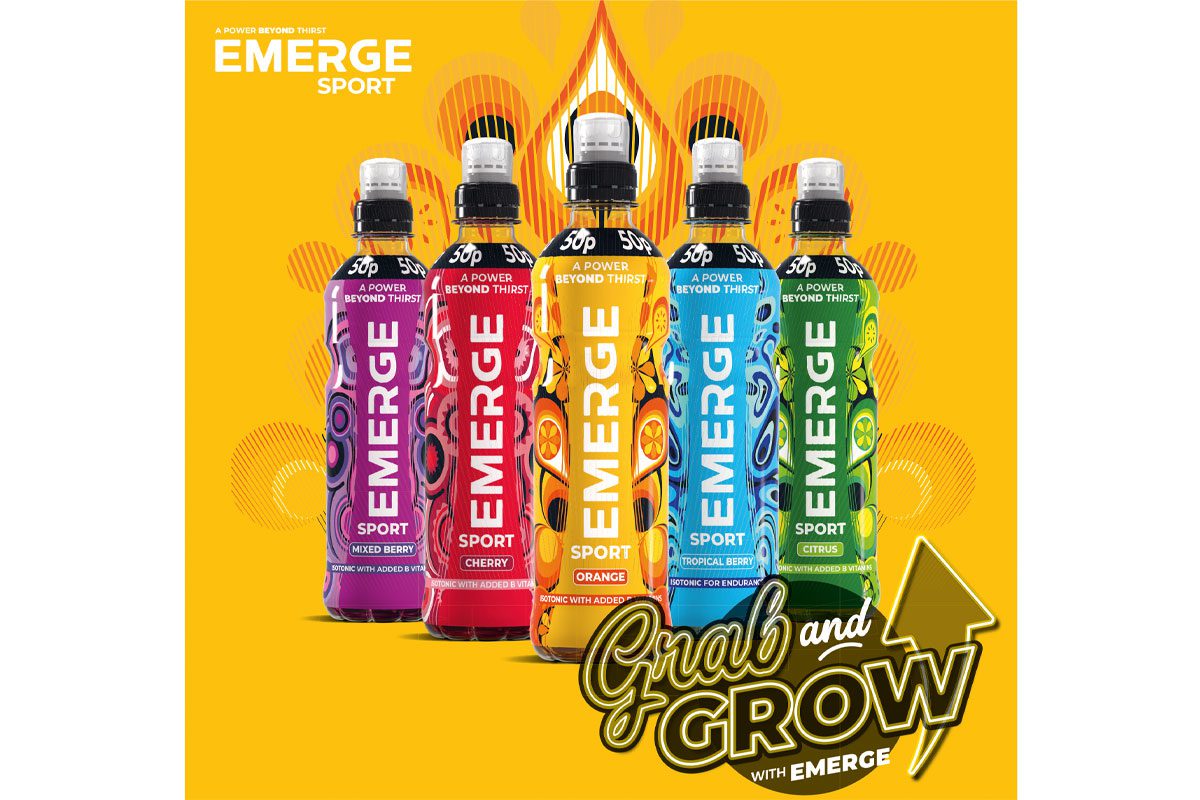 REFRESCO has its eyes on expansion within the sports drinks category next year, and the firm reckons its Emerge Sport range is perfectly placed to capitalise on growing demand.
According to Refresco, research carried out by Emerge's retail team found consumers are buying more isotonic drinks, while more and more shoppers are making on-the-go and impulse purchases.
To capitalise on the trends of 2022, Refresco has planned its biggest ever investment in consumer activity, aimed at increasing awareness of the brand.
Nick Partridge, commercial manager at Refresco UK, said: "We've found that consumers are increasingly drawn to the hydration and refreshment elements of Emerge Isotonics, shown by the 3% sales growth we've seen year on year.
"We want to help retailers draw on this, innovating to grow and expand our range in the new year to respond to consumer demands," he said.
Partridge added that Emerge will enter 2022 on a more sustainable footing, following a packaging redesign which has seen the brand adopt packs made from 30% recycled materials.
Refresco has also launched a new website which Partridge reckons should help convenience retailers to make the most of their range.
"We're here to support retailers when it comes to point of sale, best use of space and displaying products.
"Our new website includes tools to help boost trade, including a handy profit calculator and tips on driving footfall.
"This support, combined with products designed with the best value possible in mind, will help to drive success for our brand, our retailers – and their customers" he said.
• Refresco's Emerge sports drink range comprises five flavours: Mixed Berry; Cherry; Orange; Tropical Berry; and Citrus.