Shoppers seeking premium bottles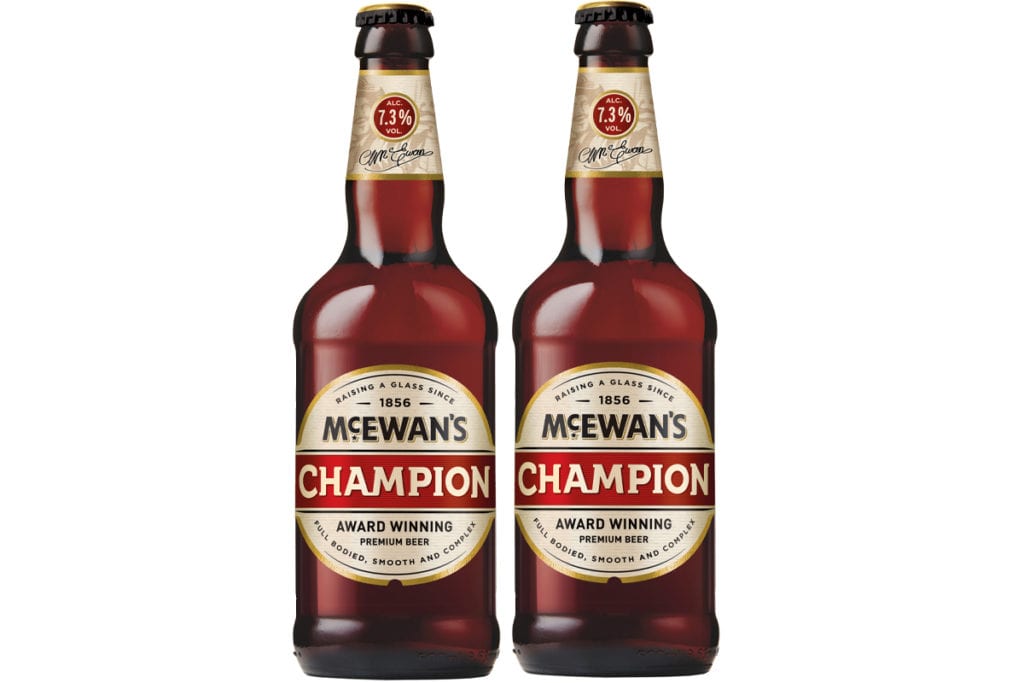 IN the on trade, the days of "a pint of your cheapest" are a thing of the past, as the rise of craft has generated interest in quality brews with a bit of authenticity.
The same may be increasingly true for convenience, with Joanna McNeill, brand manager at McEwan's, suggesting purchasing habits are changing among Scottish c-store shoppers.
"Macro trends really drive consumer behaviour and now more than ever is this being reflected in how they shop and choose beers," she said.
McNeill highlighted premiumisation as a key trend in beer, with "almost half of drinkers" looking to "premiumise" their drink choice, opting to drink less alcohol, but of a better quality.
"Authenticity and experience also remain key where consumers seek brands that lead on sustainability, credibility, quality and provenance," she said.
"Experience, especially when buying in the off trade, is usually focused around family parties: Friday nights in with friends, celebrations or annual holidays, so consumers are generally more willing to pay for products that often reflect these social activities.
"Consumers are increasingly time-starved so convenience is the trend that subconsciously drives consumer behaviour due to lifestyle – by improving the shopper experience by style ranging, clear offers and POS, it makes it easier for consumers and will help drive growth."
The brand is also showing the strongest growth rates out of the top ten UK premium bottled ales.
Current trends appear to be working for McEwan's, which rebranded its Champion ale in 2018 as part of a wider relaunch of the brand.
McEwan's Champion is a 7.3% ABV ale, described by the brand as a "full-bodied savouring ale with a rich, strong flavour and unique sweet and fruity character."
That character seems to be a hit with consumers, as McNeill highlighted IRI figures for the major multiples for the four weeks to 22 June that reveal McEwan's Champion's improving fortunes.
"McEwan's Champion is currently enjoying annual volume growth of 22.9%; a 22.4% increase in the second quarter against Q2 last year; and growth of 12.8% for the four weeks to 22 June compared with the same period in 2018.
"The brand is also showing the strongest growth rates out of the top ten UK premium bottled ales.
"Champion's continued strength in growth has cemented its place as the number one best-selling premium bottled ale in Scotland and number five across the whole of the UK," she said.
Sales is not the only area where McEwan's Champion has performed well, as McNeill highlighted the brand's recent success at the International Beer and Cider Awards 2019, where the brew picked up a gold award.