Strong demand in Scottish convenience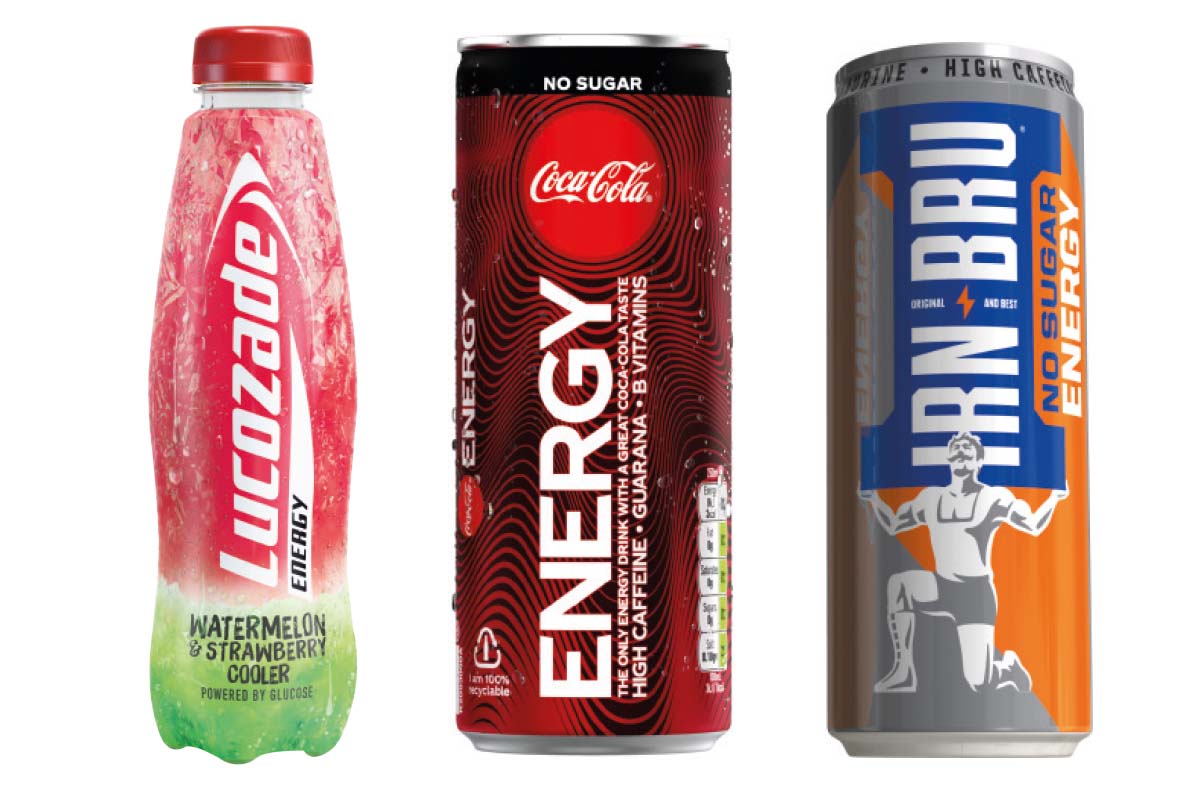 NUMBERS rarely speak for themselves, but it's hard not to be impressed by the growth energy drinks are enjoying in Scottish stores.
The brands are certainly bullish about their prospects. Adrian Troy, marketing director at AG Barr, described the category as "hugely important" to c-stores and he credited much of the current growth to the performance of larger packs.
"Big can formats are driving growth at 21% with flavoured variants playing a significant role in the success of the category," he said.
"Rockstar is currently Scotland's largest big can flavoured energy drink in convenience, delivering nearly 50% of flavoured sales."
It's not just the big cans either. Low calorie and sugar free options seem to have come into their own in the wake of the sugar tax.
This year has already seen Irn-Bru return to the energy category with Irn-Bru Energy, launching with both a full sugar and no sugar option.
Troy was optimistic about the NPD's prospects in Scottish c-stores.
"Scottish consumers spend 40% more on energy drinks than the rest of the market and 70% of Scottish energy consumers already drink Irn-Bru."
Lucozade Ribena Suntory has also been broadening its low and no sugar offer, both through the reformulation of Lucozade Energy and with the launch of very low or zero-sugar options, in the form of Lucozade Zero and Lucozade Sport Low Cal.
Matt Gouldsmith, channel director for wholesale at Lucozade Ribena Suntory (LRS), suggested the strong performance of low and no sugar following the introduction of the sugar tax showed there is strong demand.
Gouldsmith said the improved performance of healthier alternatives "illustrates the relevance of a low and no sugar soft drinks range within sports and energy, as consumers increasingly make healthier choices."
Coca-Cola European Partners (CCEP) is yet another soft drinks giant to have expanded its energy drink output.
The launch of Coca-Cola Energy in April saw the global soft drinks brand enter the category for the first time – also rolling out with full sugar and no sugar options.
Amy Burgess, senior trade communications manager at CCEP, said the firm has seen growing demand for low and no sugar, "particularly from millenials."
"We expect this will set the trend across all soft drinks sectors and as more consumers look to balance their lifestyles, the demand for more low-sugar options rises.
"In April we introduced a new and different option to the energy drinks market by launching Coca-Cola Energy, the first energy drink released under the Coca-Cola brand.
"It is available with or without sugar, helping retailers to meet the different demands of an increasingly health-conscious audience," she said.