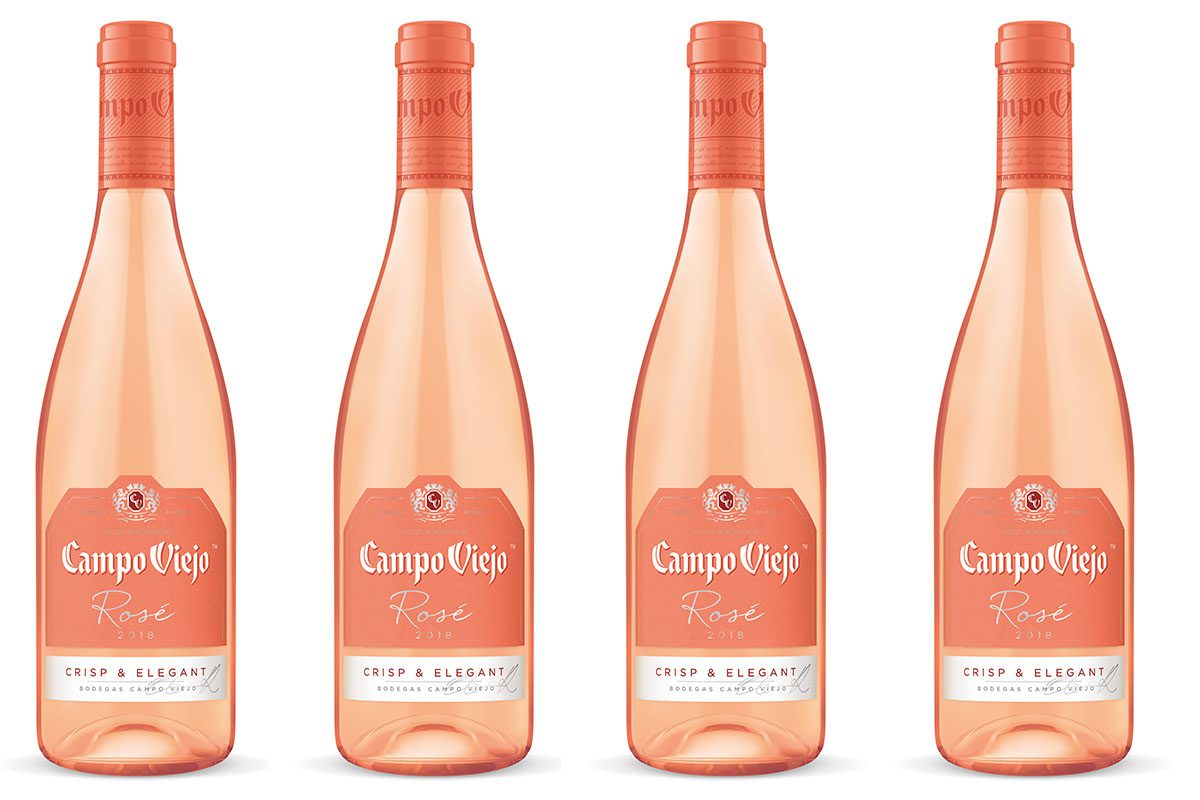 Once looked down upon by the wine connoisseurs of the world, rosé is now a heavyweight of the category.
Its sweet, easy to drink flavour has made it popular with millennial consumers, who have helped rosé sales to soar in recent years.
Now Campo Viejo – claimed to be the number one Rioja brand in the UK – has launched its first ever rosé wine.
Perfectly timed for the summer season, the pale-dry Campo Viejo Rosé has a flavour profile of cherry, citrus, strawberry and rose petals.
Chris Shead, off-trade channel director for brand owner Pernod Ricard UK, said: "We're very excited for this launch as it opens up an already strong brand to a new audience.
"Campo Viejo is the biggest Spanish brand on the market, accounting for 15.8% of Spanish wine sales.
"Not only that, but it is currently the UK's favourite red wine, and so this incremental launch to the category provides consumers with something new from a much-loved household name.
"Its elegant packaging will create strong standout on shelf, much like the rest of the brand's best-selling range."
The firm's chief winemaker Elena Adell said: "The colour of our new Campo Viejo Rosé is a beautiful pale coral-pink, with a vibrant tone that reflects its finesse but also its vitality.
"It is this vitality that makes Campo Viejo Rosé unique.
"It has perfumed aromas, intense flavours, a magnificent mouth feel and a long finish."
With an ABV of 13.5%, Campo Viejo Rosé has an RRP of £8.00.
It will be available from 1 July, initially in Morrisons stores.