Perfetti Van Melle says it is crucial to offer a range of reduced sugar options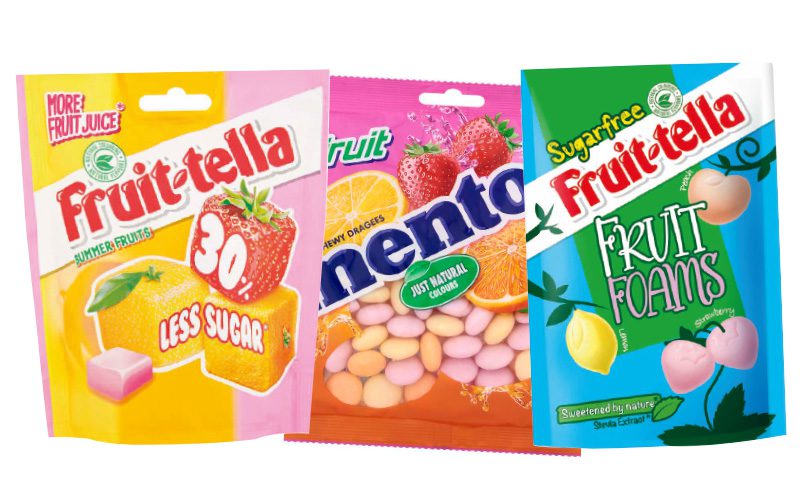 MUCH like last year, sugar remains a key retail buzzword for 2019.
Consumers continue to grow more aware of their sugar intake, with many of them trying to cut down on their consumption – and it's impacting on the confectionery category.
IRI Data figures for the week ending 8 December 2018 show the 'better for you' subcategory of lower calorie confectionery is enjoying growth of 8.1%, with the UK market valued at £44.2m.
Mark Roberts, trade marketing manager at Perfetti Van Melle, said this is a market trend that his firm is in pole position to capitalise on.
"PVM BFY is leading the way as the number one manufacturer," he said, "worth £13.2m, an increase of 23.6% MAT – this doesn't look likely to tail off in 2019.
"We are pleased with the performance of our sugar reduced and sugar free ranges, across our Fruittella, Smint, Mentos and Chupa Chups brands."
As we move into spring, Roberts said he expected the popularity of sugar free to grow even further, with people looking to make healthier decisions going into the summer months.
But he was keen to stress that cutting down on sugar did not mean compromising on quality, with Perfetti Van Melle seeing it as "crucial" to maintain flavour, texture and taste.
"For example, fruit juice helped to remove the sugar in Fruittella 30% Less Sugar, but ensured the flavour and product experience that is expected in a Fruittella product was maintained," he said.
And while stocking a reduced sugar range can prove beneficial, Roberts emphasised that consumers should still be offered a choice.
"Each consumer desires different offerings in the market, therefore we don't wish to dictate what you should and shouldn't buy," he said.
"Instead, by providing choice and information, offering alternatives across sugar free and sugar reduced as well as classic sugar based – this choice and balance allows conscious consumer selections to be made."
For retailers looking to offer a sugar free or reduced sugar range this Easter, Roberts suggested stocking up on three key lines: Fruittella 30% Less Sugar, Fruittella Sugar Free (includes Gums and Foams) and Mentos Fruit Chews Sharing Bag.