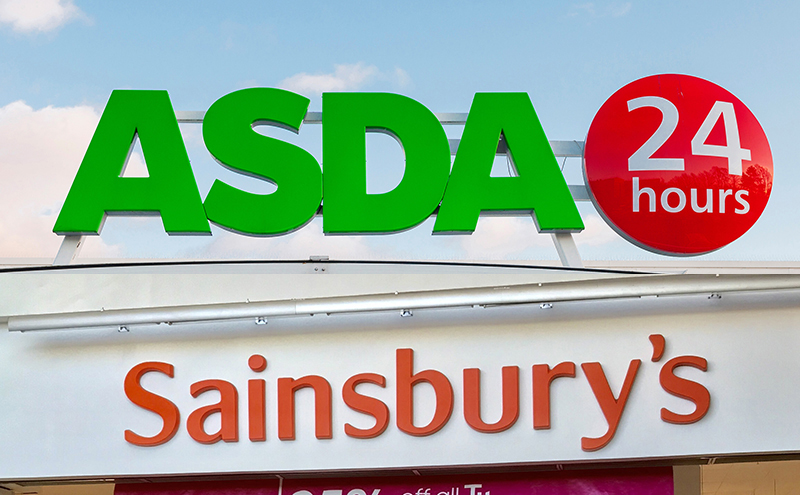 COMPETITION concerns raised over the proposed merger of Sainsbury's and Asda will be the subject of an in depth investigation from the Competition and Markets Authority (CMA).
The competition watchdog has confirmed that the merger of two of Britain's biggest supermarkets presents "sufficient concerns", with stores overlapping in hundreds of local areas across the UK, "where shoppers could face higher prices or a worse quality of service".
As part of the investigation, industry stakeholders and members of the public will have the opportunity to submit their views to the CMA's inquiry group.
Concerns over the merger have already been raised by politicians at Westminster, with the UK parliament's Business, Energy and Industrial Strategy (BEIS) committee and Food and Rural Affairs committees questioning the impact the merger could have on the grocery supply chain.
Conservative MP for Harlow Robert Halfon has also called on the CMA to investigate the impact the merger would have on the forecourt market, highlighting the potential for reduced competition to lead to higher fuel prices.

Responding to Halfon, CMA chairman Andrew Tyrie said the CMA investigation will "cover all products and services" in which Sainsbury's and Asda compete, "and seek to address any concerns identified."
The CMA has had no shortage of retail investigations over the last 18 months, with the watchdog also ruling on the merger of Tesco and Booker, as well as The Co-op's acquisition of Nisa.
Both deals were green lit by the CMA, with investigations concluding they would not lead to a substantial lessening of competition.