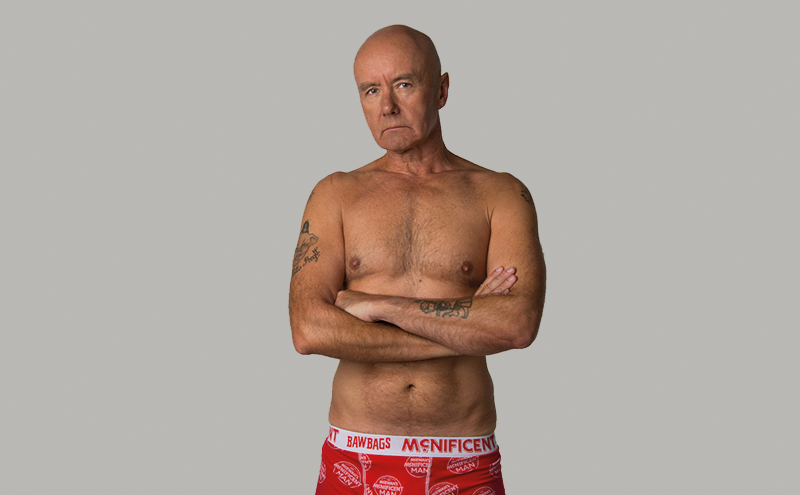 SCOTTISH beer brand McEwan's has encouraged Irvine Welsh to bare all for a new campaign in support of Prostate Cancer UK.
The Trainspotting author posed in 'McNificent Man' boxers to promote Prostate Cancer UK, with the profits from sales of each pair of briefs going to the charity.
Gaynor Green, marketing manager for McEwan's, explained: "When you look at the statistics, many of our drinkers are in the age group most at risk of getting prostate cancer.
"Prostate Cancer UK is making great strides at raising awareness of the disease, however the truth is that there is still a general lack of knowledge out there as to how prevalent prostate cancer is but also how treatable it is, if diagnosed early."

Irvine said: "If it takes me getting my kit off for the world to see to get through to other men of my age that prostate cancer is not something to be trifled with then that's what I'll do. To be honest I'm a bit of an exhibitionist anyway – this time I'm doing it for a great cause."
The integrated campaign will feature activation and through-the-line marketing to drive sales of the boxers, which are on sale via McEwan's website.