Lactalis launches Galbani Freschetto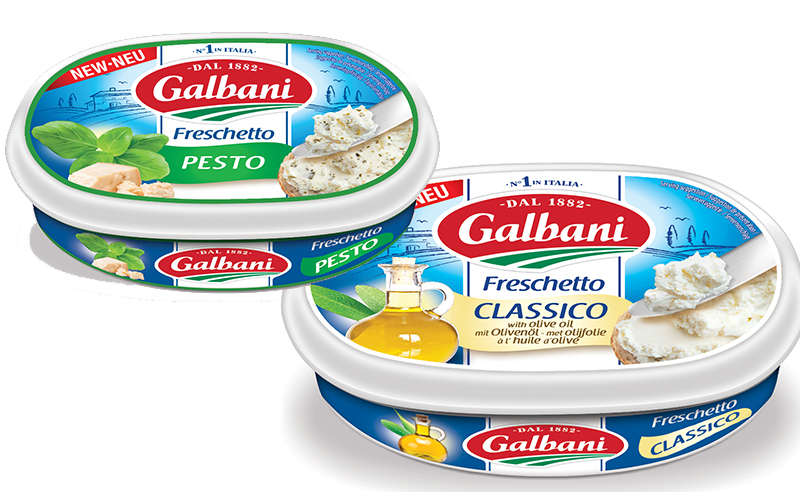 PRODUCER and distributor Lactalis McLelland is bringing top Italian soft cheese brand Galbani Freschetto to the UK.
The soft cheese range, which Lactalis said is top of the market in Italy, is available in two flavours in the UK: Classico, with olive oil; and Pesto.
Tasting notes for the soft cheese describe Galbani Freschetto as having an extra creamy and light texture.
Serving suggestions for the cheese include spread on a cracker, as a dip with fresh vegetables or – when hot – as a sauce for pasta.
Support for the broader roll out of Galbani Freschetto, which initially debuted in Asda and Waitrose in May, includes a £1m media campaign. The campaign includes radio advertising, six-sheet posters and digital activity.
Sampling activity for the brand, including both office and mobile sampling, is scheduled for later this year.

Mike Chatters, sales director at Lactalis McLelland said: "We see an opportunity to drive incremental value into the declining soft white cheese category with an iconic brand people know and love.
"Galbani Freschetto taps into the rising popularity of continental cheese and growing appetite for Italian flavours and offers consumers a credible alternative to the current market leader.
"The new product has gone down exceptionally well with consumers during pre-launch testing as 87% declared liking Galbani Freschetto – they love its lightly-whipped texture and its fresh taste."
• Galbani Freschetto Pesto and Galbani Freschetto Classico are both available in 150g tubs at RRP £2.00.