Lactalis brand Galloway Cheddar works with charity FareShare to provide thousands of meals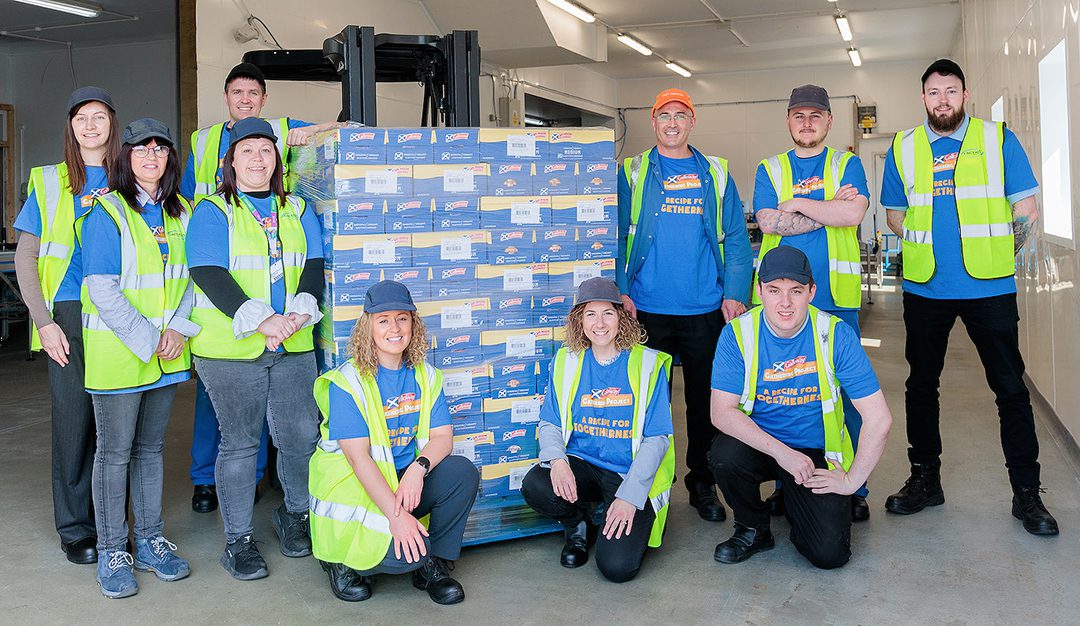 GALLOWAY Cheddar's "Galloway Gathering Project" saw it provide the equivalent of 10,000 meals across Scotland last month to help support charities tackling food poverty and loneliness.
The Lactalis brand partnered with food distribution charity FareShare Scotland to work with its network of community kitchens and cafes in the central, south-east, west and Glasgow regions.
It provided food for residents at community gatherings across the nation on a scale never seen before.
As well supplying 1.2 tonnes of cheese to make the meals, Galloway Cheddar also donated £19,500 in support FareShare's work across Scotland through its partners FareShare Central and South East Scotland (Cyrenians) and FareShare Glasgow & the West of Scotland (Move On).
Heloise Le Norcy-Trott, of Lactalis UK and Ireland, said: "It may seem a simple gesture to provide someone with a hot meal but our pilot last year demonstrated just what an impact these local kitchens and cafes can make to people's lives.
"The food is just the starting point – it is the community support that comes alongside this, chatting with a friend, or sharing a cuppa that can make a world of difference."
FareShare's Jon Molyneux said: "We're incredibly grateful to Galloway Cheddar. Providing food to make meals, as well as a generous donation to cover operational costs, has helped us support more people impacted by the cost-of-living crisis in Scotland."