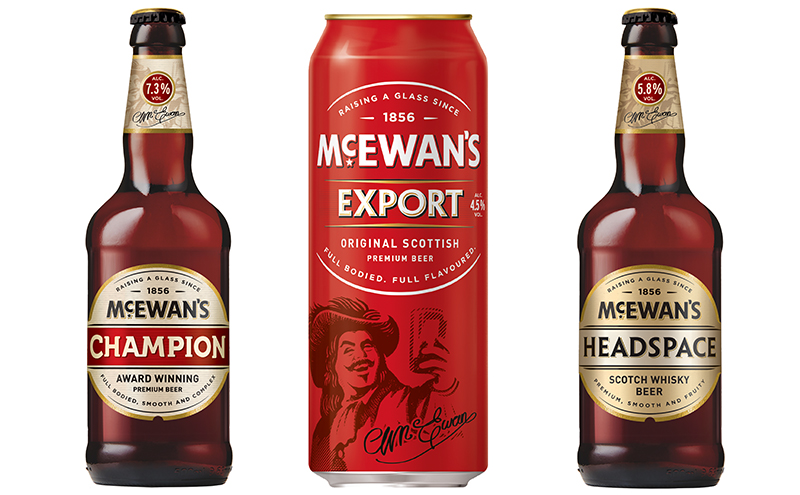 ALE has been enjoying some enviable sales growth according to figures from McEwan's parent firm Marston's, making the category valuable to a big night in offer.
The brewer revealed that total beer and cider sales in Scotland for the last year are up 7.5% and within this ale is the largest growth area, up 11.1%.
Increasing demand for affordable quality food and drink options looks set to continue according to McEwan's brand manager Joanna Stickler, as economic factors and ever-improving home-entertainment options continue to improve.
"The convenience of having a range of both food and drink options available to enjoy in your own home, with friends and family for a couple of evenings is ever growing," said Stickler.
"With the rise in good quality meal deals, you can now enjoy a three-course meal, a bottle of wine and a box set and suddenly this night now has a little bit more than a big night out. It's just economics."
Stickler recognised that smart c-store operators noticed this trend some time ago and have been honing their offers, store designs and customer experiences around comfort, ease, and price. Consumers appear to have responded in kind, embracing unplanned big night in occasions through what Stickler described as the "let's just stay in tonight and get a few beers in and a meal deal with a box set," trend.
And retailers reassessing their ale offer might want to consider expanding further this summer, as major sporting occasions could provide ale sales with a further push.
"For major sporting occasions drinking at home is as much a thing now as meeting at the pub; major events like World Cups, Olympics and Boxing allow for a more relaxed approach – get some extra beers and some wine in case a few friends pop round."