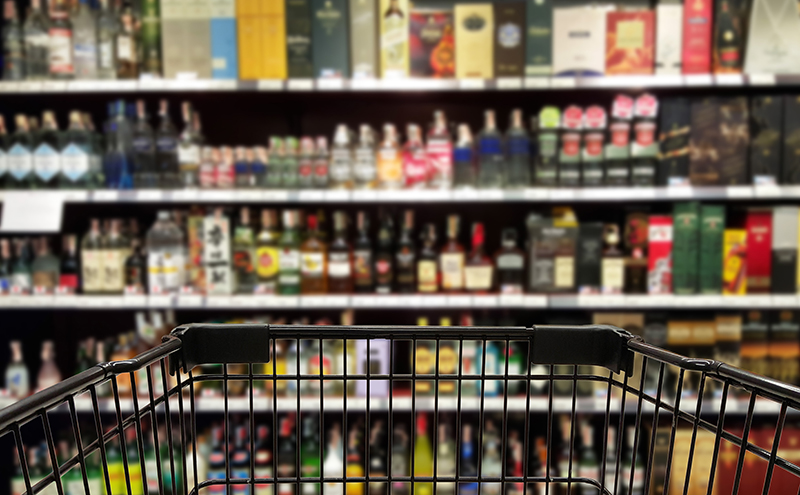 CONVIVIALITY, the firm behind off-trade retail brand Bargain Booze, has announced it will enter administration after directors failed to plug a £125m hole in the firm's finances.
Company directors announced their intention to appoint administrators on 29 March, adding that Conviviality will continue to trade.
The decline of Conviviality follows a period of bullish acquisitions, with the firm snapping up Matthew Clark in 2015, wine specialist Bibendum in 2016 and former Palmer & Harvey chain Central Convenience, which it acquired in December 2017 for £25m following the collapse of P&H.
Causes of Conviviality's financial woes include a forgotten tax bill, overdue payments with creditors, a £30m revolving credit facility and a lack of working capital.
Directors attempted to keep the firm afloat through an equity fundraiser, with the board reporting as recently as 21 March that it had arranged meetings with institutional investors, "which the Directors believe will provide the necessary funding to recapitalise the business."
The collapse of Conviviality follows a torrid month for the firm, which included the short notice resignation of its chief executive Diana Hunter on 19 March, a downward revision of its profit forecast and the cancellation of an £8.2m dividend payment to shareholders scheduled for 16 March.
Despite the firm's financial difficulties, Conviviality's most recent trading update claimed levels of sales and orders "have held up" over the last year, citing reduced margins as the cause of its downgraded profit forecast.

In a statement, company directors said: "On 21 March 2018, the Company provided an update to the market on the actions the Board were undertaking to resolve the Company's funding requirements. A key element to this was an equity placing to raise gross proceeds of £125.0 million, which the Directors believe is the minimum amount required to adequately recapitalise the business.
"Despite a significant number of meetings with potential investors resulting in good levels of demand, and constructive discussions with a number of key customers and suppliers regarding the provision of support, there was ultimately insufficient demand to raise the full £125.0 million.
"The Board wish to thank its customers, suppliers and employees for their continued support during this difficult period for the Company.
"The Company is in discussions with its lending banks and advisors regarding other possible options and is in receipt of a number of inbound enquiries regarding a potential sale of all or parts the business."
The collapse of Conviviality is the latest in a line of British wholesale businesses hitting the wall in recent months. Delivered wholesaler Palmer & Harvey entered administration last November after the firm was unable to secure a buyer, with fellow delivered wholesaler Kerryfresh entering administration on 27 March.