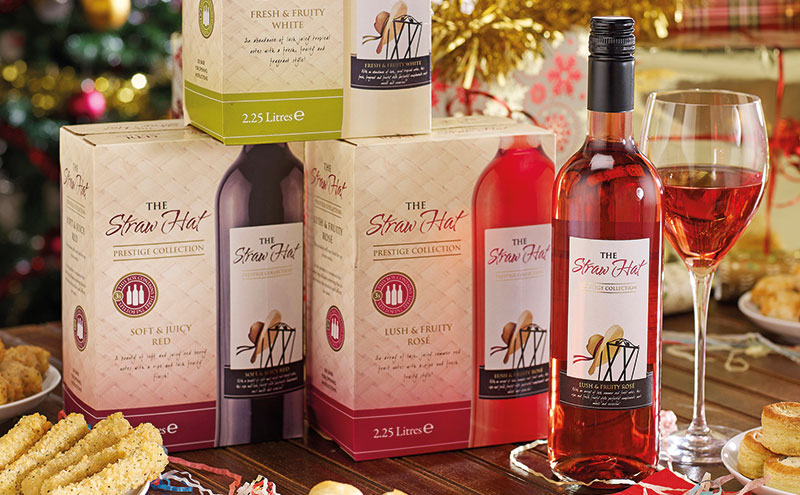 THERE are few categories to compare with wine when it comes to consumers' willingness to experiment and try something new, whether that means exploring a new country of origin or trying a new grape variety.
This is especially true around the Christmas period as retailers will be assessing their current offering and consider how they can refresh their range of wines to meet ever-changing trends and tastes.
Amy Giacobbi, marketing manager for CWF, has made her own assessment of wine trends for Christmas 2017, and has made a few helpful suggestions.
"In terms of products, offering customers a choice of drinks that are not only popular but that will help them celebrate in style is crucial. Sparkling wines remain a favourite not only at this time of year, but all year round as people have developed a real taste for the fizz," she said.
"Prosecco will remain very popular but we will see growth in the Brut style as more consumers look for Prosecco which is a little drier than the normal extra dry style which has been the biggest seller in recent years."
In white wine, she said though Pinot Grigio remains very popular, other varietals are starting to take market share.
"In particular the crisp and refreshing Sauvignon Blanc wines, which have mainly come from New Zealand and France, are now also coming from North Eastern Italy where the cooler climate and the wine-making skills are ideal for making fresh and fruity modern wines at very good prices," she said.
"A whole group of Italian white varietals are 'bubbling under' at present. These include the Fiano, Falanghina, Passerina, Pecorino, Grillo and Vermentino grapes."
In red wine, Giacobbi pointed to Italian varieties, especially Merlot, as the likely stars of the festive season, but also predict continued growth of the British wine market.
She said: "Our Straw Hat range remains a popular choice for consumers. The Straw Hat is the UK's number one British wine brand and comprises a soft, juicy red, a fresh, fruity white and a lush rosé. The range is available in 18.7cl and 75cl glass bottles and 2.25L bag in box."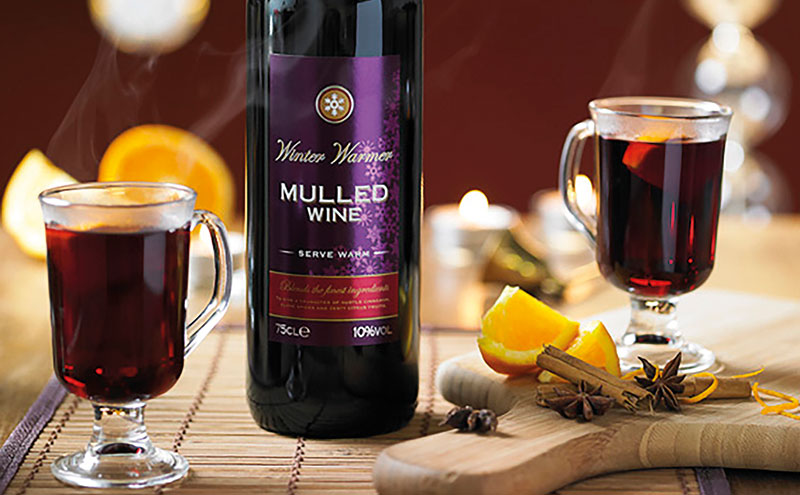 Looking to the more seasonal favourites of fortified and mulled drinks, she said ginger continues to be a popular flavour and fortified wine will continue to be a strong presence in the off-trade.
"Mulled Wine is the ultimate Christmas and autumn essential for the drinks cupboard," she said. "The season starts with Halloween followed by Bonfire Night through to the New Year. Served warm, mulled wine is perfect in the cold winter weather, in particular during outdoor festivities."
CWF's product range includes Winter Warmer Mulled Wine at 10% vol and Harvest Fruits Mulled Wine at 8% vol.
• Quality wines and sparkling options are guaranteed winning choices at Christmas time, according to Dan Harwood, head of wine education for Halewood Wines & Spirits, who said retailers can cater to this by stocking a selection of drinks to suit any pocket.
"Treat fizz with the respect it deserves, by placing it in the chiller for an instantly perfect party serve," he said.
"Take the time to stock up on the usual seasonal favourites and your customers will thank you for it. You can't go wrong with full-bodied red wines, as well as a selection of fortified wines, such as ports and sherries.
"Christmas is that time of the year when shoppers are looking for premium drinks that are certain to provide the wow factor.
"When it comes to a showstopper to accompany your Christmas dinner, the Gold Medal award-winning Spanish Marques de Caceres Gran Reserva 2009 is perfect."