Founded by Mohammad Ramzan in 1977, United Wholesale Grocers Ltd began from a grocery store in Maryhill. Over the past four decades, the organisation has grown into one of the largest privately-owned companies in the UK and now employs over 140 people with a turnover in excess of £130m. MD Amaan Ramzan spoke to Scottish Grocer about the incredible journey the family business has been on – and where it is heading in the future.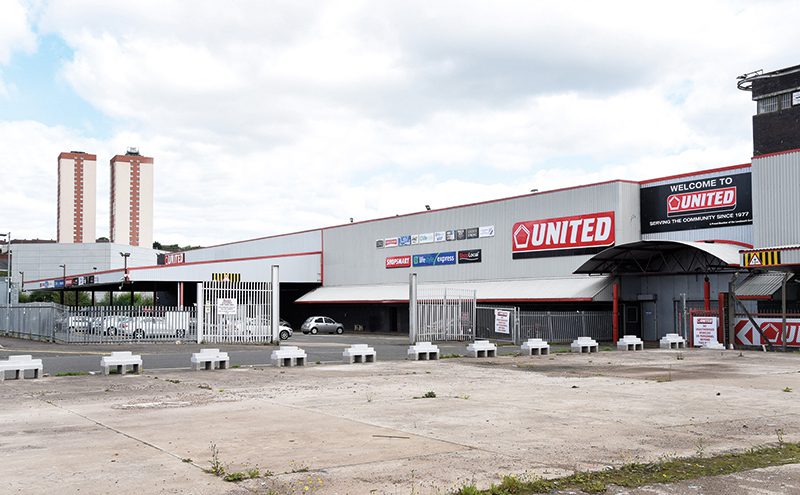 1977 was a big year for many reasons.
It was the year Star Wars was released, breaking all box office records. Elvis Presley, the king of rock'n'roll, died aged just 42. Jimmy Carter became the 39th President of the United States.
And in Maryhill, from the back of Mohammad Ramzan's corner shop, a wholesaling empire was born.
Though it had humble origins – beginning by supplying discounted eggs to a number of Asian grocers – United Wholesale Grocers Ltd has grown to become one of Scotland's leading wholesalers, with an annual turnover exceeding £130m.
Today, the business is in the hands of Ramzan's son and joint MD Amaan Ramzan. Though he wasn't yet born when the company was founded, he has been around to witness much of its evolution into a forward-looking 21st century wholesaling empire.
Amaan began training for the job when he was 13 years old, spending his school holidays in the warehouse, learning from his father.
"Trust me, there was lots I would rather have been doing. I think that would be true for most 13 year olds," he said.
One of Amaan's early jobs was preparing tobacco orders, which at that time could be worth around £500,000 – so it was important he got them right.
"Nobody wanted that job because there were 30-odd pages of printouts to go through and we had just introduced half-outers," he said.
"It was a big booklet and quite complicated. The way my father's training went, he would tell me to do an order. I'd go do it, bring it back. He'd look at the first two pages, throw the lot out, give me a fresh stack of 30 pages and tell me to do it again. I'd do it again and again until I learned to do it properly. That's how we learned, but it's how we became good at it as well.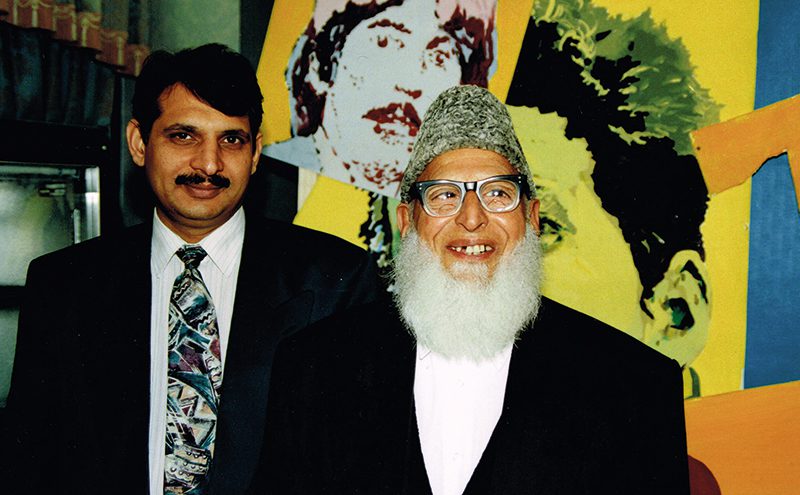 "My father was a tough taskmaster. His point wasn't to punish us. It was to make us learn from our mistakes. I'm not saying we had it harder than others, but it was a tough process.
"Honestly though, I would want the same for my children. I know at that age it's the last thing you want. You don't appreciate the opportunity you're being given at that moment in time. I didn't.
"But today, if I'm passionate about something, if I'm always thinking towards the future, if I'm an innovator, I have to thank my parents for that, because they embedded that in me. If that focus wasn't given to me I don't think I'd be half the person I am today. I think we have an obligation to our children and the more ambition we can instil in them, the more independent and the more innovative they can become."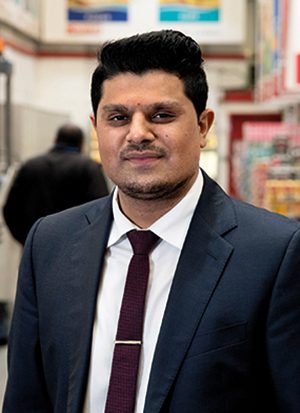 Throughout his teenage years Amaan, along with his older brother Nabeel, worked his way through the business, spending summer holidays in the warehouse, checking trolleys, preparing orders, analysing security measures and generally gaining an education in every area of wholesale.
This was especially important as the business was changing. In 2001, Ramzan and his brother and business partner Mohammad Sarwar split the company in half, creating two rival firms, each spoiling for dominance of the Glasgow market.
"Back then we were a very traditional cash & carry," said Amaan. "People would come in for their goods, they would pay cash or credit and go away. No retail club, no distribution, a very simple and clean business.
"The split obviously created a bit more competition, so we had to enhance our offering. We had pressure coming from Spar, CJ Lang, Filshill, a number of good operators that we could see our retailers were beginning to become more attracted to. It might have been a small number, but it was our larger customers that we saw going to these groups."
It was clear the business would have to evolve, and Amaan was able to witness that evolution from a front-row seat, playing a critical role of his own, even as he was still learning the ropes.
"When we opened the Polmadie branch in 2004 I was only 16 and I was the trouble-shooter, because by then I had learned about every process. Polmadie wasn't performing to its full capacity so I was told to take a team, go there and see what we could do. Within three months we increased the turnover by 47%."
The problem, he said, was a simple one.
"The team we had was fine, but the structure was too strict for them to build relationships with customers. It was all management-based. There was no personal touch, no family feel, which is what our customers are used to.
"The staff really needed to know their customers, find where people weren't getting enough credit when they needed more. If someone wasn't getting the pricing they should have been getting or enhanced availability. Simple things like that increased the business.
"It wasn't that we brought in more customers. The existing customers just gave us most of their shopping. It was as simple as that."
It's this approach to customer service, he said, that has always set UWG apart from the competition.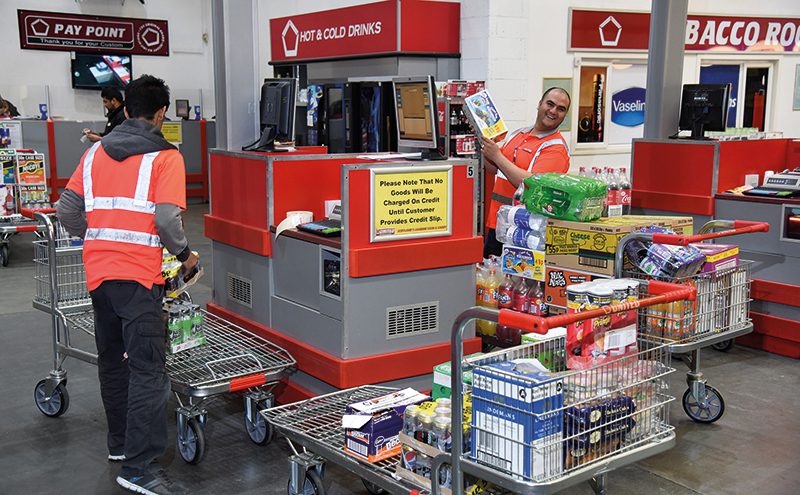 "I'm very hands-on. I've always been that way," he said.
"I think part of our success, why we've had consistent stability within our organization, is because all of our team are hands-on. And whether large or small all customers get treated the same. Buying power does not dictate how you are treated by United.
"The smaller retailers are the backbone of our business. They play such a huge role, they don't even know. They're so important to us."
Following his success at Polmadie, Amaan was appointed assistant manager at the Springburn branch – his first official role in the company.
It was around this time that UWG, in a bid to update its operation for the 21st century, established its own retail club and distribution service with three store formats – Shopsmart, Lifestyle Express and off-licence-focused Drinks Express.
Then, in 2009, Ramzan retired, officially handing the business to his sons, with Nabeel assuming the title of managing director.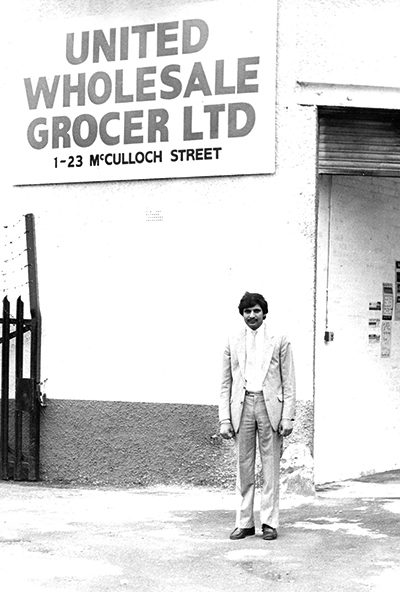 "When we were handed the business, it was with a turnover of £70m," said Amaan.
"Since then we've come to over £130m, within a short space of time. We've grown year on year. The last few years have been tougher for everyone in the wholesale channel but we've held our own and delivered a good set of results.
"A lot of growth has come through the service we've provided. Service, price and availability have each played a huge part. We're trying to give the overall package rather than being best at just a few things. And we've certainly learned a lot.
"In the time I've been working for the company we've gone from manual processes to creating a fully linked-up infrastructure across the business. We have our own IT company now that helps to give us the edge and I'm not afraid to say that in the next couple of years we will be the most technologically advanced wholesaler in the whole of the UK."
Amaan is a big proponent of technology and passionate about the potential it holds for UWG's future.
"People have said there's not much life left in cash & carry, but I disagree," he said. "I think it's got a big future and we're looking to get ahead and stay there for a long, long time.
"For example, through the website, our e-commerce platform, in just four months we've turned over £1.6m. That's a huge achievement and we can only see it growing rapidly. That's where we see a lot of our clients are now moving."
Much of the change, he said, was being driven by the next generation of retailers coming up.
"Their demands are a bit different, they find different things important to their parents," he said.
"They like to focus on what makes them more efficient. And that, in turn, has forced us to become more efficient. We're taking EPOS orders, we have online orders, scan fob orders coming through. We've evolved massively from the typical back-of-a-fag-packet order that used to come in to us.
"We're still having to balance both, because we have a mix of the older generation and the young. So we have to do it all and our teams have to multi-task. The customers we issued our very first account number to are still with us, which is unbelievable. It's a great feeling to know that these relationships have lasted so many decades."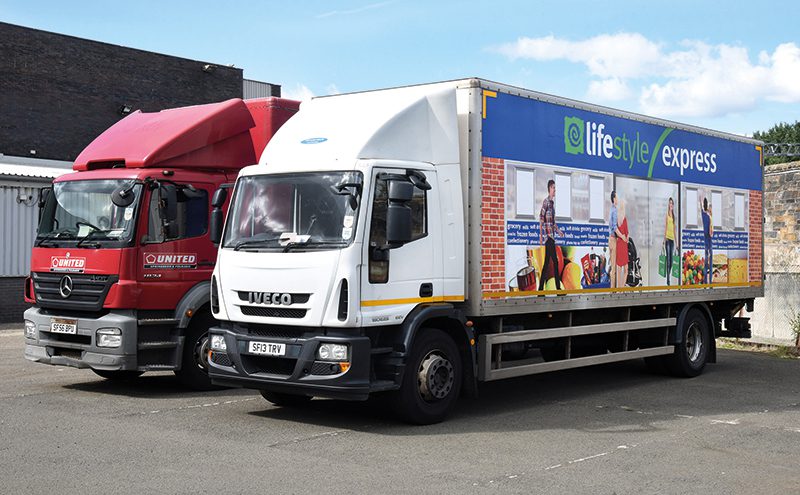 As the expectations of retailers have changed, so UWG's retail club offering has evolved to meet them.
Its retail estate has grown to encompass over 250 stores. While Drinks Express has been phased out, reflecting changes in the off-licence market, and the company has stopped developing the Shopsmart estate, Lifestyle Express and ShopLocal (introduced last year) are thriving.
"We're working closely with Landmark to make sure the Lifestyle Express estate is growing," said Amaan.
"And I would say ShopLocal is just as good-looking a fascia as Lifestyle Express and Shopsmart. The reason we launched it was for the small independents that didn't have the capacity to fulfil the needs of a disciplined symbol store like Lifestyle Express. So it's providing smaller retailers with the opportunity and the power to be able to combat the competition. We're trying to be there for every store format, so nobody feels disadvantaged or discriminated against.
"It's grown massively. We've done 40 stores in the last four months. It's grown arms and legs. But we've got over 150 in the backlog, wanting to join."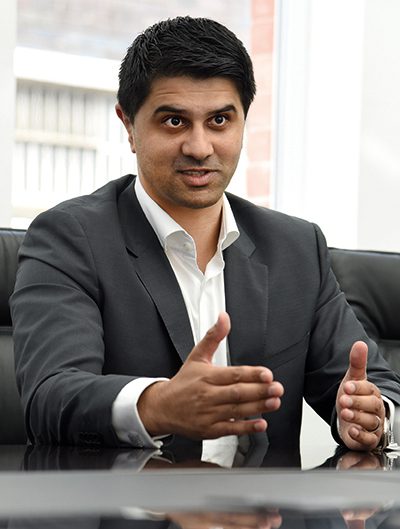 While ShopLocal continues to grow at a rapid rate, Amaan said the focus for Lifestyle Express was on quality rather than quantity.
"We see the retail club growing in terms of what we're trying to do with suppliers. We're looking at improving quality and developing certain categories that are suffering. We're working with suppliers to develop those categories and ensure our retailers become the best in class."
Taking convenience retailers – as well as their own business – to the next level requires serious investment, and UWG has not been reluctant to put its money where its mouth is.
"We've invested in IT so we're up there with the best companies in delivered wholesale," said Amaan. "We haven't disadvantaged any of our team. They've got all the tools to go out and get results.
"Infastructure has been our big focus for the last few years. We've been making sure that's all correct. And for a few years we've been quite quiet in terms of new innovations. That's because we've been working heavily on the future of the business and creating that infrastructure to support us so that whatever we introduce in the years to come will give UWG a competitive edge."
This includes over £300,000 invested in new head offices at Springburn. Abdullah House – named in honour of Amaan's late grandfather – provides a professional set-up away from the bustle of the depot from which buyers, telesales operatives and senior management can conduct business. It's a slick, polished and professional environment, reflective of the company's managerial practices and aims for the future.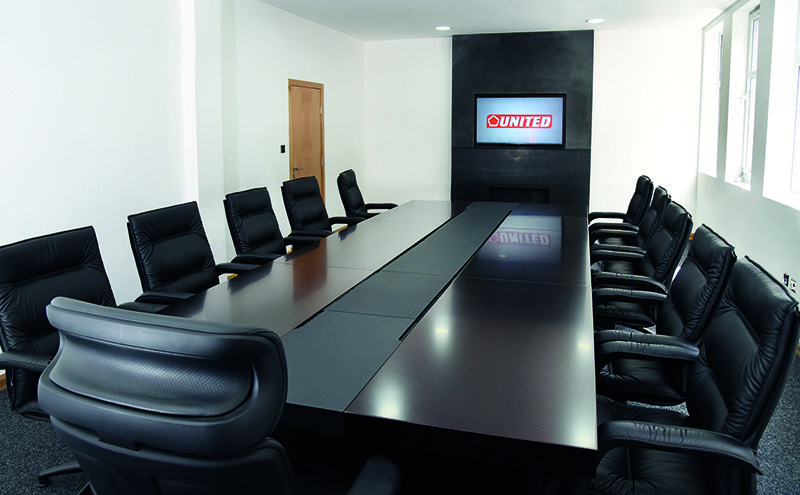 For the last two years, the company has had a bonded warehouse on site, meaning it can offer cheaper prices for longer.
Amaan explained: "We're able to buy without having to pay the duty. We only pay it when we release the stock from the bonded warehouse. We're able to hold onto stock a lot longer and that allows us to be much more competitive and offer that advantage to our retailers as well.
"We used to have to buy everything duty-paid so we were competing with the rest of the marketplace. And we were buying a year's worth of stock, which would be worth several million. Now, with the help of the bonded warehouse we're able to extend our credit offering, which we have.
"We're helping more businesses grow over the years and we're able to buy more stock and release more money to our customers. It's win-win for everyone. It's a long, long process and there's a lot of compliance we have to deal with, but it's worth doing because we're maximising all avenues."
The company has also been increasing its strengths with recent appointments, Amaan said.
"We've appointed Tom Slaven as retail director within the organisation. He's got great experience, working with family-run businesses like Castle and going on to Anheuser-Busch and Asahi. He brings a wealth of experience to enhance and develop our convenience retail estate.
"We've invested in management, distribution, the sales team and operations. We're trying to get the right people for the jobs. But we've always had a passion for training people from within because we believe that they should be given the chance to prove themselves."
Amaan said UWG is proud to have loyal committed staff who appreciate the opportunities presented to them.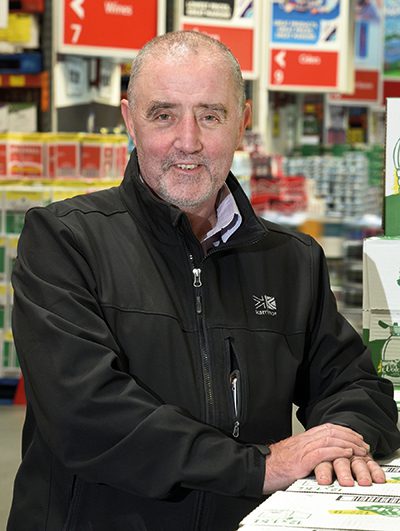 "Generally, cash & carries have a very high turnover of staff, but not a single person has left our team in the past year. All the way down to warehouse assistants, not a single person," he said.
"Everybody knows that the company policies are very fair. They know there's big flexibility here and they're appreciated for the hard work they do."
And many people who have worked for UWG, whether still there now or having moved on to pastures new, deserve credit for making the company what it is today, Amaan said.
"Colin Fraser deserves credit, Pat Collins, general manager of Batleys Cambuslang. I was assistant to him when I first came into the family business," he said.
"Mansoor Khan at UWS. These are all people who played a significant part in our story. Wasim Ashiq, a KeyStore retailer who was general manager here at one time. Azam Asad as well. These guys have taken the company to the next level. It didn't go unnoticed and to this day we maintain the upmost respect for them. There are so many more that I've missed.
"And my father's been a massive inspiration. Our family has achieved huge success over the years. He worked very hard and has embedded that work ethic into us. He's always been supportive. He's made mistakes, but believes that's okay, as long as you learn from them. He's always had that attitude."
So what does the future hold for UWG and the wholesale industry in the decades ahead? Amaan has a few thoughts about that.
"The delivered business will grow in years to come," he said. "We are going to have to get more efficient. IT will play a huge role within the wholesale sector and we believe we're getting on the furthest with that.
"We're going to be developing apps. We're already developing an app for our retailers to help them evolve with click and collect, and delivery. We will be doing a mass rollout, offering it to everyone because we believe they have to offer that service. We won't restrict it to certain retailers, because we believe they all have to have these tools. Retailers on their own can't develop the technology or afford the subscriptions some suppliers are asking for.
"We believe that tool will allow them to be on par with the mults and be a stepping stone for us."
Fresh food, currently on the increase in a big way, offers another avenue to growth, he said.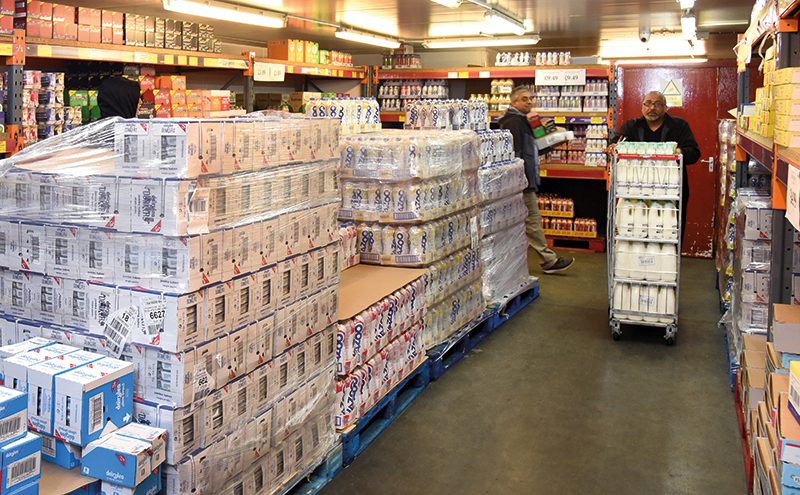 "So we're working with local suppliers. We're not looking to take their trade away from them. We're looking to add more business to their portfolio. We want to be part of their journey rather than try to do it ourselves."
And there are opportunities from a geographical perspective.
"We predominantly differ from all our competitors in that we focus only on Glasgow, Lanarkshire and Ayrshire," said Amaan.
"Edinburgh for us is untapped. It's there for the taking and we're planning expansion into Edinburgh soon.
"My hope is that turnover will double in the next five years. We're quite confident we can achieve that.
"Over the last three years we've been consistent, getting good results, and we've been doing a lot of planning."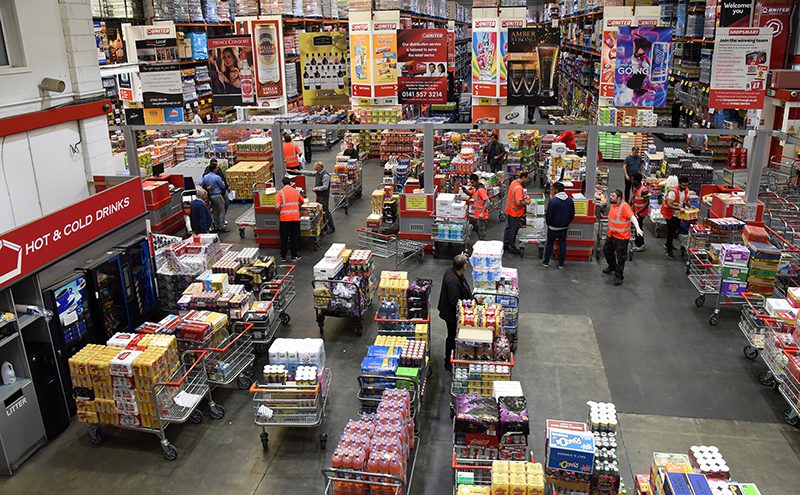 There's much still to come from UWG, yet to be announced, but for now, Amaan, his family and their team have some celebrating to do – and are making sure their customers reap the benefits.
"We're running a year-long campaign with four trade events, finishing in June 2018. The birthday's in September so we'll be doing huge activity.
"From 28th September to the 1st of October we will be offering promotions to our retailers that will be mind-blowing. If anyone misses them they're going to regret it.
"This is the big 40th, so all the suppliers are coming behind us to support it. The prices they'll see on the day will be second to none. Retailers need to save their money for the 28th because this year Christmas will come in September."