Firms offer advice on broad category
WHEN it comes to lunch, today's consumer is faced with more choices than ever before, but so many SKUs and brands competing for snack sales could cause a headache for retailers and customers alike.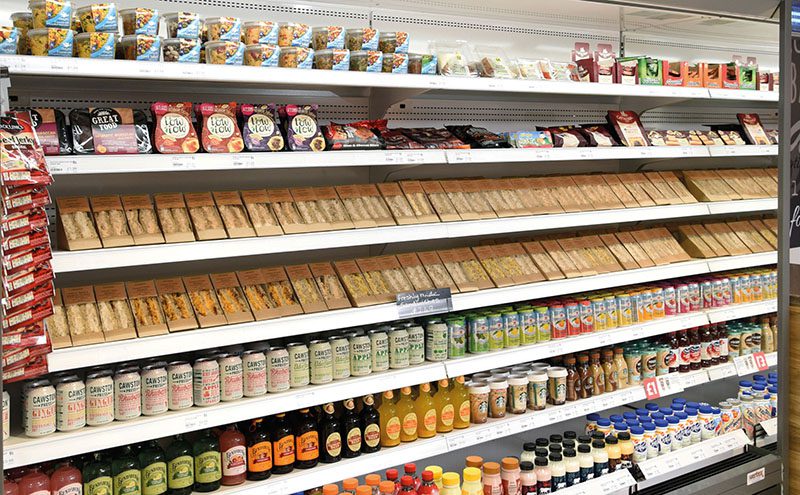 To help navigate the category, a number of snack firms have offered their assessment of the lunchtime snacking category as it stands, highlighting how increasingly health conscious, quality-focused customers can boost bottom lines for retailers who get their offer right.
Samantha Winsor, assistant brand manager at Lantmannen Unibake UK, reckons the on-the-go trend is influenced by time-poor consumers, a trend which is being picked up by a whole host of firms.
"We've seen delivery giants like Amazon Fresh and Deliveroo see an opportunity off the back of this trend, investing and growing their food delivery services," she said.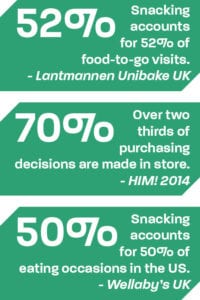 This trend is good news for retailers with potential for high margins according to Winsor, who said consumers have shown a willingness to spend more on food to go in the last year, with average lunch spend rising in 2016.
Figures provided by Lantmannen Unibake UK suggest snacking accounts for 52% of food-to go visits.
To cash in on this, Winsor suggested retailers try placing freshly-baked bread at the front of their store, using the aroma to entice customers into making a purchase.
"Placing freshly-baked bread at the front of store can help increase sales, as customers are tempted by the smell of fresh baking as well as the visually enticing selection of bakery products," she said.
Pavan Chandra of Peperami parent firm Jack Link's also highlighted time-poor consumers as a key demographic for retailers looking to boost sales at lunch time.
Protein and meat snacking is becoming increasingly popular within the snacking category.
Chandra reckons that these customers are not only seeking out new tastes and textures from the products they pick up for lunch, but also have their eye on their waistbands and overall health – opening the door to meat snacks.
"Meat snacks are growing increasingly popular as people seek healthier snacks and turn to protein snacking to fuel active, busy lives and stay fuller for longer.
"Protein and meat snacking is becoming increasingly popular within the snacking category as consumers look for ways to stay fuller for longer as they fuel their busy, active lifestyles," said Chandra.
The move towards healthier produce was also highlighted by Jo Huergo, marketing manager for Cathedral City at Dairy Crest.
Huergo said consumers are attracted to more natural, less processed products, which can only be good news for sales of cheese snacks at lunchtime.
"The recent backlash against sugar presents an opportunity to drive cheese consumption at snacking occasions through championing the naturalness of cheese – highlighting both its wholesome authenticity and its inherent positive health benefits," said Huergo.
And while many cheese snack products are marketed at children, Huergo suggested retailers may be missing a trick if they don't stock some cheese SKUs tailored to the adult market.
"Snacking on cheese is already an ingrained consumer habit with 44% of adults claiming to have snacked on cheese between meals in the last year and 47% of respondents claiming to have bought cheese as a planned purchase for snacking," she said.
The decline in sugar consumption was also flagged by Georgina Edmonds, marketing manager at Nature's Finest, who reckons the trend spells sales potential for fruit-based snacks.
"The rise of fruit-based snacks is an important innovation for the sector.
"We predict health and fruit snacks will continue to grow and drive the category over the next year as the current market trends show consumers are looking for products that are healthy without compromising on taste," said Edmonds.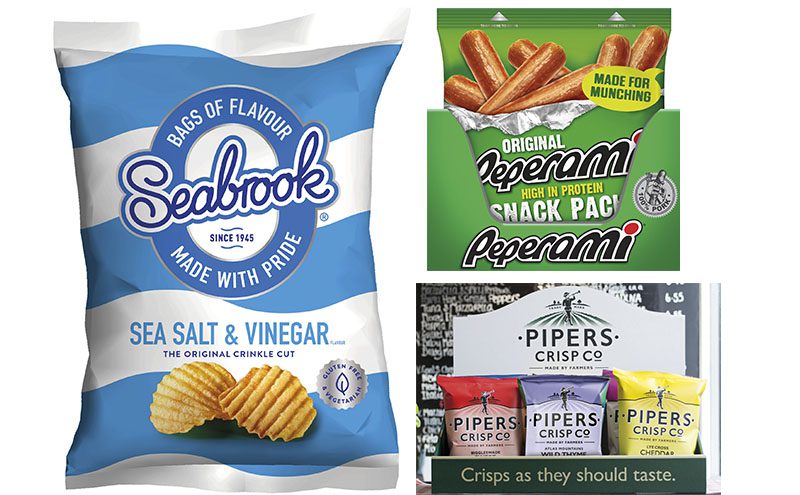 Sue Warren, strategic development director at Wellaby's put health front and centre as a key driver of lunchtime snack sales, and suggested retailers should go further than stocking lower-calorie options.
Warren reckons there's an opportunity to lift sales through products that cater to a variety of dietary requirements.
"Free-from and vegan foods are becoming increasingly popular, not only for dietary and ethical needs but for the rising endorsement from celebrities," she said.
"Regardless what dietary needs it might need to meet, it needs to taste great too as consumers will no longer compromise."
While snack providers reached consensus on the importance of health to consumers, there's still plenty of room for products that may not be traditionally held up as healthy.
Kevin Butterworth, marketing and international sales director at Seabrook Crisps, acknowledged that while customers picking up a bag of crisps are not likely to be doing so for the health benefits, the crisp category can cater to a range of consumers with dietary restrictions.
"We try to make as much noise as possible about the fact that our entire range is vegetarian friendly and gluten free, to meet the needs of those sub-groups of consumers who are looking for these types of foods," said Butterworth.
And while health and wellness will play heavily on the minds of many customers when they go to pick up a lunchtime snack, Butterworth warned retailers not to take flavour for granted.
"Crisps and snacks are primarily eaten for enjoyment and, fundamentally, have to taste good in order to be part of anyone's repertoire.
[box style="0″]
Breaking down bread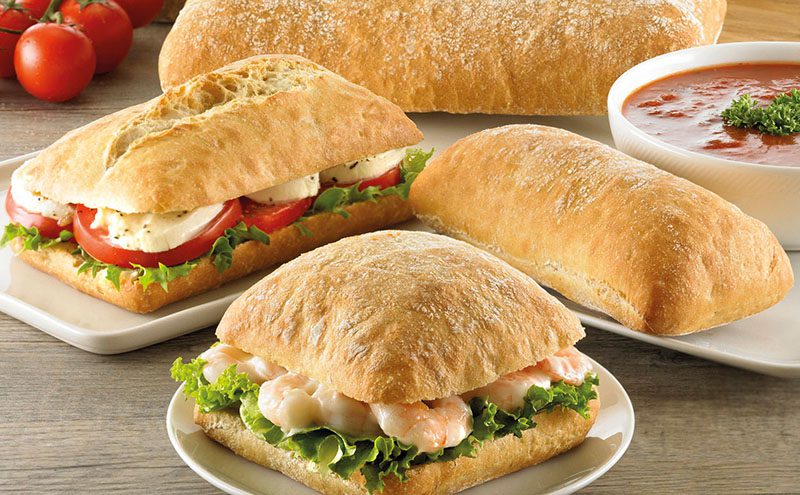 TRADITIONAL loaf sales have fallen by 9.6%, Lantmannen Unibake UK has reported, but that's a drop that's been more than made up for by other baked goods, according to the firm.
The firm reports that in-store bakery has reported a growth in UK ciabatta unit sales of 10% to over 23 million units in the last year, with value sales of £8.8m.
Samantha Winsor, assistant brand manager at Lantmannen Unibake UK, reckons that this shows consumer shopping habits have shifted towards more premium and speciality breads as well as smaller formats such as rolls.
"Retailers should take note of this trend and ensure they are stocking plenty of premium bread varieties to satisfy customer demand," she said.
[/box]
"If consumers want a truly healthy snack they will have an apple and, within the category, they look for smaller cues that they feel gives them permission to enjoy, like gluten-free ingredients or products made with natural flavours," he said.
Alex Albone, founder of Pipers Crisps, also evangelised for quality in the snack offer.
Albone acknowledged that while total crisp sales are in decline, the firm is seeing retail sales of premium crisps rising.
"We believe it's because consumers' food tastes have become far more sophisticated in the last few years," said Albone.
"Customers are more discerning in their choice of all foods, including snacks; they'll actively seek tasty, high-quality options in preference to mediocre, commonplace crisps whenever there's a choice.
"For these shoppers, it's not about price; much more important is the satisfaction they get from the quality of the food they consume."
Albone added that an increasingly more discerning customer means an emphasis on flavour and texture is vital to snack sales.
"For standalone snack sales, and for the burgeoning food-to-go sector, it's important to stock a range which meets consumers' ever-more sophisticated tastes.
"For example, currently Mediterranean herb flavours are an increasingly popular choice across Europe in both food and drinks," he said.
With customers striking a balance between health, quality and flavour when picking out lunchtime snacks, how products are merchandised can have a major impact on sales.
In this regard, Susan Nash, trade communications manager at Mondelez International, reckons retailers would be wise to think about what their customers will be seeking out in-store at lunchtime and merchandise accordingly.
"Retailers can link related products at lunchtime, giving the shopper a wider, but still relevant, choice," she said.
"Cross merchandising in this way will ultimately help to drive incremental purchases and increase revenue.
"Why not try grouping several lunchtime items together in a meal deal? By offering better value when buying a sandwich, chocolate or crisps and a drink together, retailers can create those extra purchases in-store that are key to driving revenue.
"We recommend communicating meal deal offers outside the store to drive awareness."