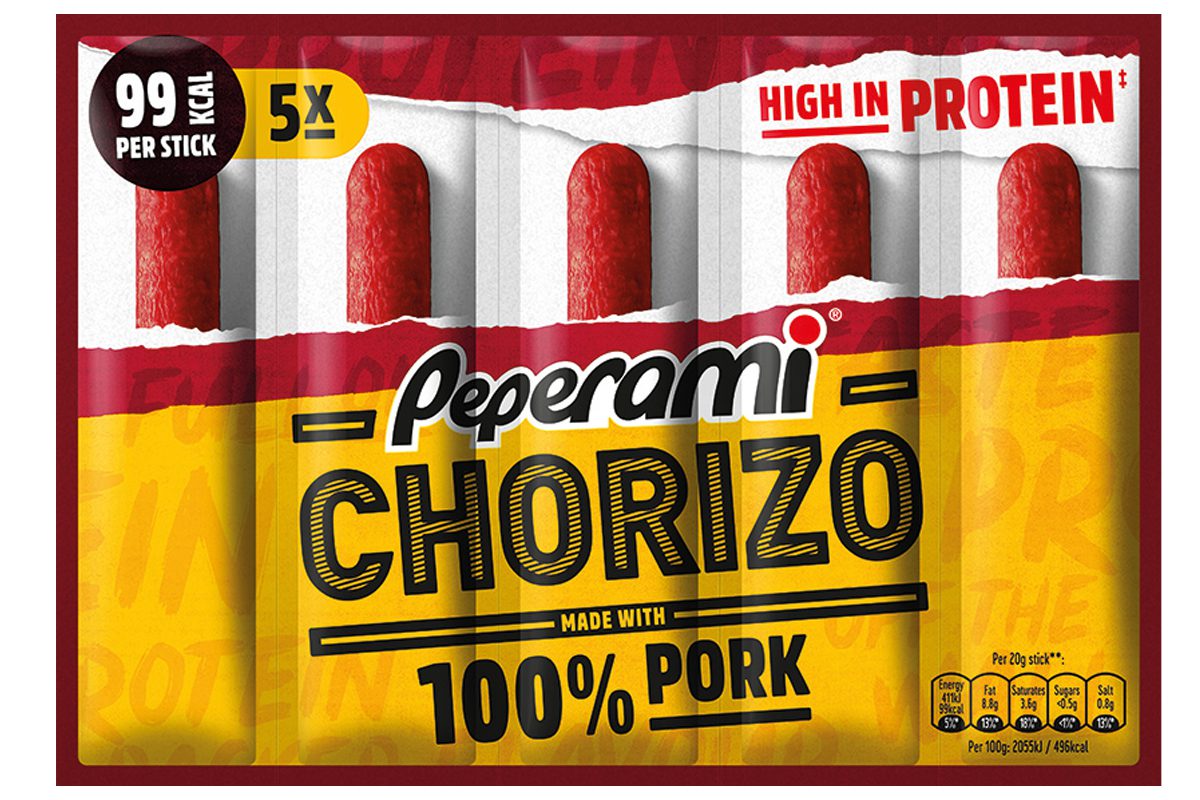 PEPERAMI aims to bring more adults to the meat snacking category with the launch of Peperami Chorizo five packs.
Initially launching in Tesco stores last month, Peperami Chorizo packs boast 99 calories per portion, which the brand reckons will appeal to consumers looking for a healthier option on the go. The five-pack multipack is priced at £2.30 RRP.
Peperami Chorizo is currently only available in the five-pack format, but the meat snacking brand said it will be available in a single-stick format at a later date.
Laura Trivulzio, marketing director at Peperami & Jack Link's, said: "With health riding higher on the consumer agenda than ever before, there is no better time to launch our new Chorizo variant, in a bid to attract younger adults to the category.
"The British appetite for Chorizo is building at a fast pace, and as Peperami is cementing its position as an iconic brand in the savoury market, we wanted to tap into the growing trend with our new, authentic Chorizo variant.
"The Chorizo sticks are a more sophisticated lunchtime and mid-afternoon snack offering, adding to our expanding snack portfolio, providing a better-for-you snack with distinctive flavours to help maintain excitement around snack times."