ADVICE from the UK's four chief medical officers on the intake of alcohol is reflected in new labelling revealed by the Scottish Retail Consortium.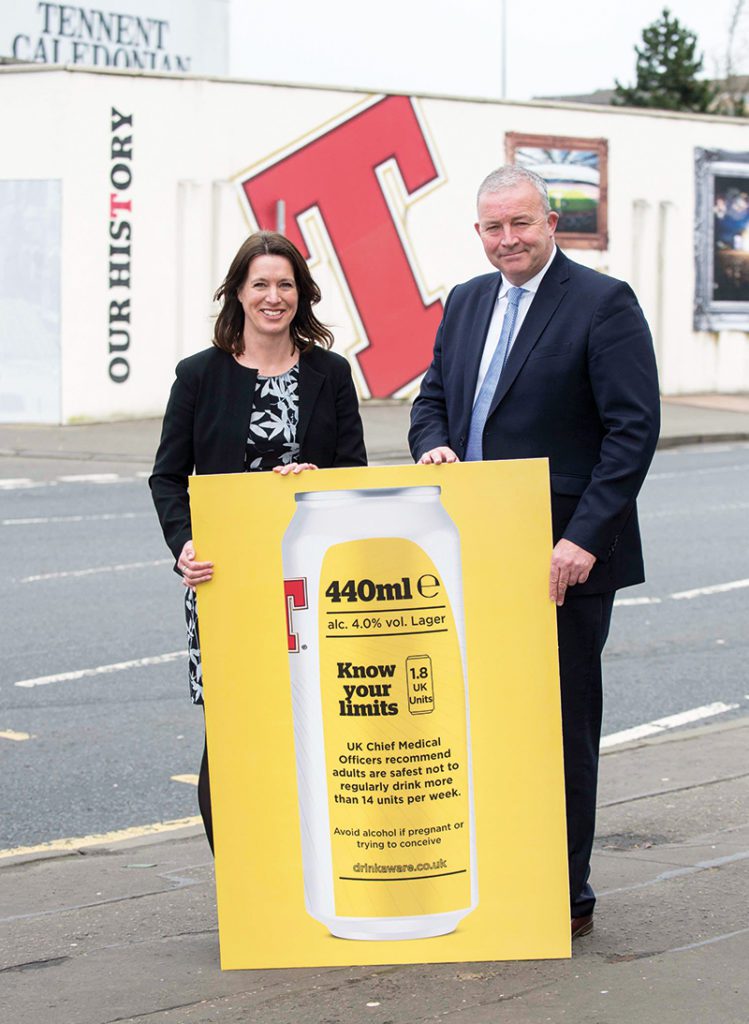 As well as identifying how many units of alcohol are inside the container, the label carries the chief medical officers' recommendation that adults do not regularly drink more than 14 units a week as well as noting that it is safest not to drink alcohol when pregnant.
Scotland's chief medical officer Dr Catherine Calderwood said: "Alcohol product labels are an important tool to allow customers to make informed decisions, make more positive lifestyle choices, change drinking habits, and drink more responsibly."
Tennent Caledonian says it is the first UK manufacturer to put the new guidelines on its products.
Sales director Alan Hayes said: "Including the latest weekly unit advice on our packaging was the logical next step following our decision to be the first alcohol business in the UK to display calorie content on our products in 2016.
"Consumers are increasingly more interested in their food and drink intake. We are committed to responsibility around our brands and believe it's important to communicate this information so our drinkers can make informed decisions about their alcohol consumption."
Tennent's is starting by displaying the new guidelines on 24 packs of 440ml, 500ml and 568ml cans of Tennent's Lager.
Meanwhile, the Wine and Spirit Trade Association has said it welcomes the decision by the European Commission not to force mandatory labelling on alcohol but instead to ask the industry to propose the most effective way to properly inform customers.
WSTA chief executive Miles Beale said: "Trying to cram more information on product labels is a backward step. We should not be using 20th century methods on a 21st century issue."
Pernod Ricard Group, wich includes Scotch whisky and gin company Chivas Brothers, is to put a QR code or website address on the labels of its spirits to guide consumers to online nutritional information.
CEO Alexandre Ricard said: "Digital technology is an extraordinary tool that enhances our interaction with consumers.
"An increasing number of consumers want clear, useful information about the products they consume.
"They can now access information concerning all our strategic products any time, anywhere."