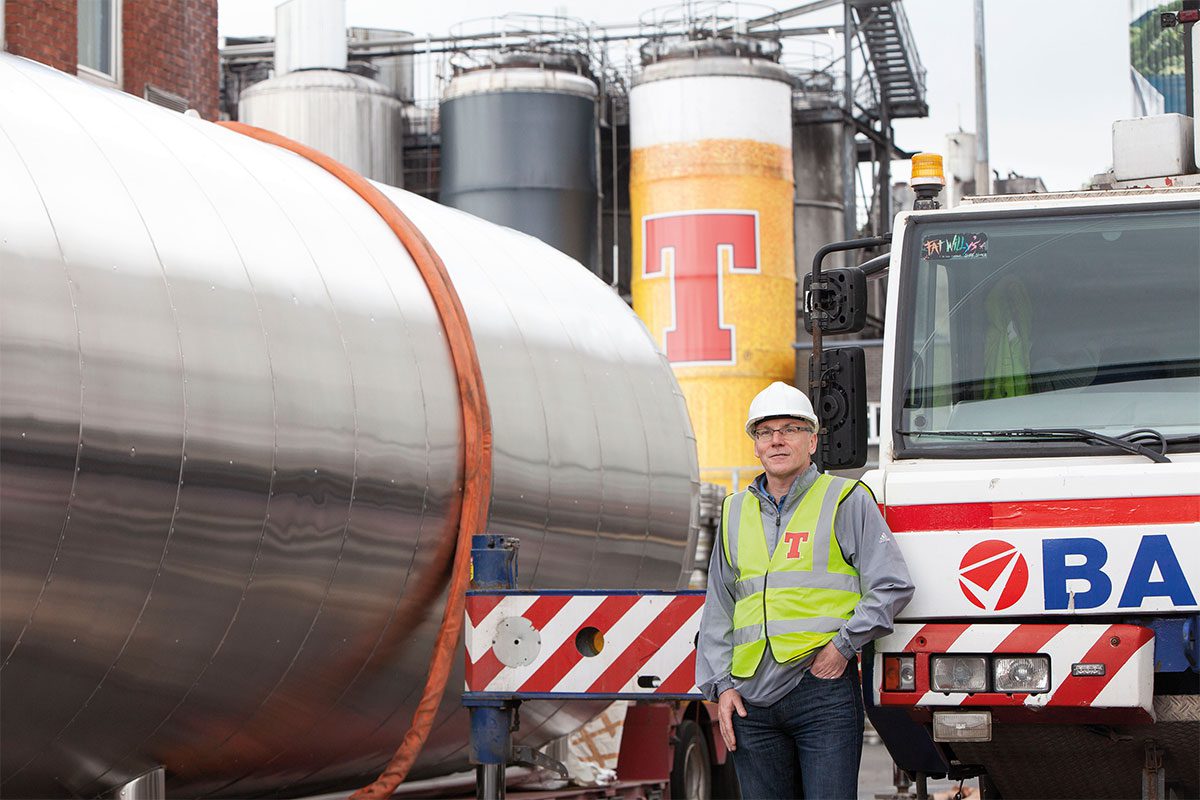 TENNENT Caledonian has installed a new carbon capture facility at its Glasgow brewery.
The new facility will allow the brewery to capture and store more than 4,200 tonnes of carbon dioxide each year – equivalent to around 27,000 flights from Glasgow to London.
Tennent's has invested £2.6m in the carbon capture plant, which is expected to be fully operational by September. The investment forms part of an ongoing environmental push from the brewery, which has committed to becoming carbon neutral by 2025.
Martin Doogan, group engineering manager at Tennent's parent company C&C Group said: "The installation of the new facility today marks another milestone in our commitment to challenging climate change and it's been fantastic seeing the tanks put into place and everything come together.
"We are eagerly anticipating having everything operational later in the year.
"To be able to support the brewery's CO2 needs using carbon dioxide that is produced by the fermentation process improves our local environment in the east end of Glasgow and is a significant step in our goal to be carbon neutral by 2025."