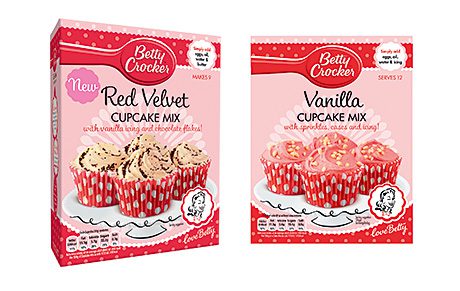 CAKE-mix brand, Betty Crocker, is launching two new cupcake mixes to respond to the current home-baking boom.
The brand-owner reckons home baking, buoyed by successful television programmes like The Great British Bake Off, is likely to grow in popularity so it's taken the decision to add some smaller products to its list.
The new mixes, which hit the shelves this month, are cupcake versions of the brand's existing Red Velvet Cake and Vanilla Cake mixes.
"We've introduced these new cupcake kits to allow shoppers to make stylish and delicious versions in their own kitchen," said Ed Culf, marketing director at Betty Crocker.