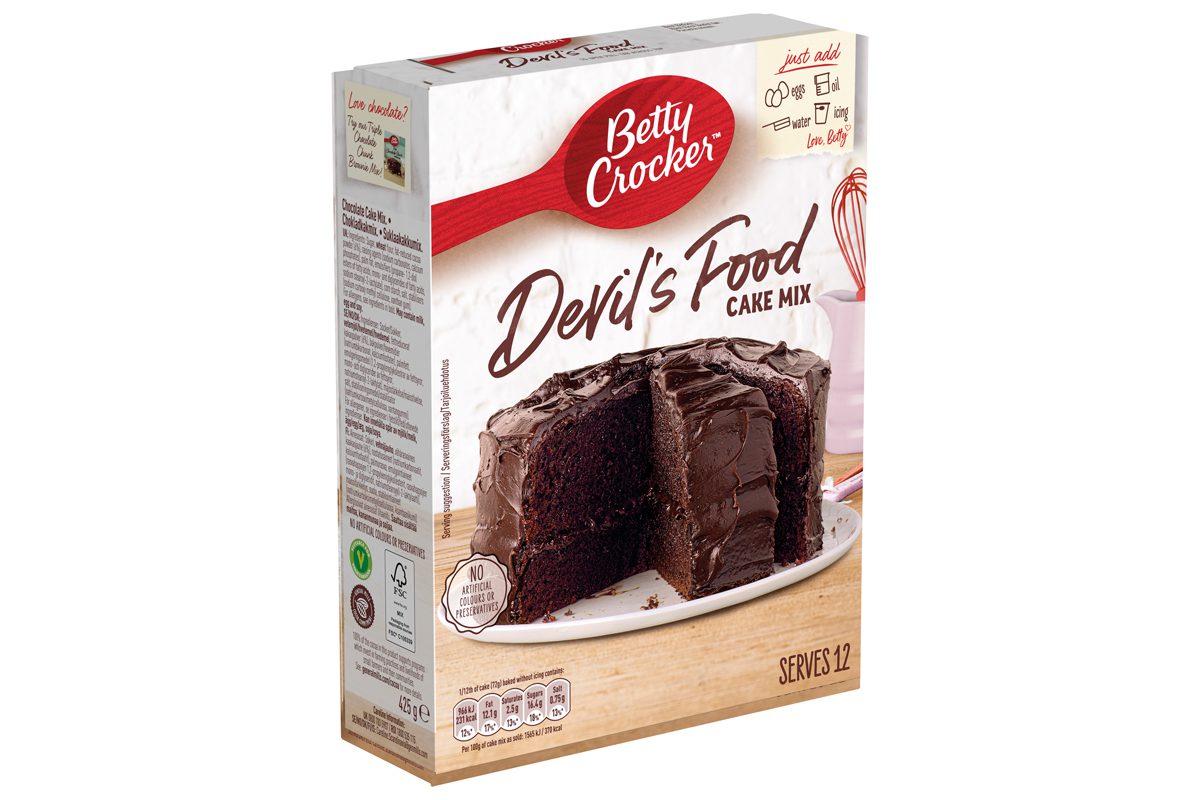 GENERAL Mills spies a Halloween opportunity for home baking, and the firm has doubled its marketing spend to make the most of it.
With a focus on Halloween, the new investment will encourage consumers to try Betty Crocker Devil's Food Cake Mix and Chocolate Fudge.
The campaign will encourage consumers to add a spooky twist to their favourite bakes in the lead up to Halloween.
As part of the campaign. General Mills is working with social media influencers to share a bake-along concept complete with top tips for baking with children.