WHETHER they are for children, teenagers, drivers or teetotallers, soft drinks are an essential part of any big night in.
Coca-Cola Enterprises recommends making it easy for shoppers by stocking take-home formats of the most popular varieties and chilling them if space permits.
"Revamping in-store displays around sporting events and big TV occasions, for example, means retailers are reaching shoppers in as many different touchpoints of their lifestyles as possible," said Dave Turner, CCE's trade communications manager.
"Soft drinks is a key category that shoppers seek out when it comes to seasonal and social occasions, so delivering a good range of options is a crucial part of making their purchasing decision easier."
Turner flags up Coke Zero, up 11.5% over the past year according to Nielsen, as an important variety to stock. It is now available in the new 1.75l bottle, specially developed for c-stores.
Energy drinks form the fastest-growing major sub-category in soft drinks and Red Bull has a place in the BNI, according to trade communications manager Tom Smith.
"The purpose of energy drinks is to meet a need at a time when energy is required," he said. "Energy drinks are perfectly suited to fuelling the big night in, whether the party is indoors with friends to hit that post-work slump or to get the night off to a bang before they go to a bar or club."
Smith adds that with the option of price-marked packs, a sugarfree format and three new flavours for 2013 – cranberry, lime and blueberry – many of the customer barriers to buying Red Bull have been removed.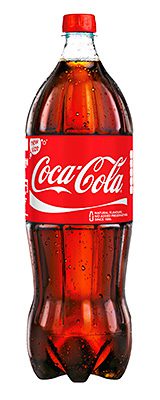 Vimto stresses that BNI shoppers are stocking up for various types of evening at home.
"Consumers are staying in more to watch a film, have a girl's night or the lads round for the football. We are also seeing an increase in games nights, with groups of friends getting together over their consoles and computer games.
"Products for children and teenagers should also be considered, for weekend sleepovers and play dates."
She suggests sharing formats, such as Vimto Original and No Added Sugar, or Levi Roots Tropical Punch and Caribbean Crush, in 2l bottles, as perfect for BNI sales. For younger children there is Vimto No Added Sugar squash and 250ml tetra cartons.
According to Shloer, cross-promotion is key to making the most of BNI shoppers. The brand has joined up with Old El Paso to run a money-off promotion on Mexican snacks. It has also linked with Palmer and Harvey to create a special deal: a bottle of Shloer and a tube of Pringles for £3. It will be pushed out next month in time for family get-togethers around the new series of X-Factor and Strictly Come Dancing.
Shloer also has a sparkling product for non-drinkers to enjoy at parties, special events and social occasions. Its Celebration Pink Fizz and Celebration White Bubbly have a higher level of carbonation than regular Shloer, coming in clear glass bottles and feature a natural cork with wire cage and foil. The RRP is £2.99.