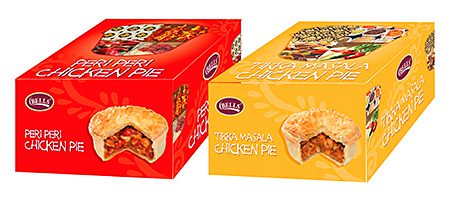 MEAT products and bakery are two of the categories in the Scottish market where consumers often choose Scottish brands.
In meat-filled pies Bells Food Group's products have proved popular but have still managed to show significant recent sales growth.
Quoting Kantar Worldpanel figures for take-home purchases to spring of this year Bells Food Group said that branded fresh pies account for almost 57% of consumer spending in the category, north of the border. And branded had been growing at 13.7% in Scotland, a much stronger performance than Great Britain overall where sales of branded fresh pies had actually declined over the year by 1.3%.
Bell's fresh pies now have more than 56% of take-home sales of branded fresh pies in Scotland.
The firm's products account for 62% of Scotch pie branded sales (a market worth almost £6m) and one in four shoppers and four in five Scotch pie shoppers will purchase a Bells Scotch pie in 2013.
Bells now accounts for 24% of steak pie take-home sales and 44% of the branded steak pie market. Its steak pie sales have grown by 15.7% over the year compared to overall market growth of 7.6%.