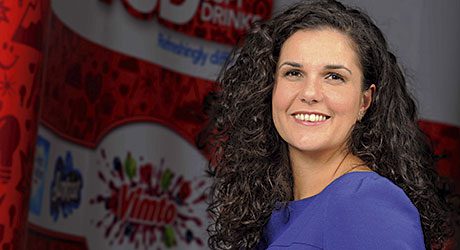 Drinks designed to target 18-34 year-olds attracted to the thrill-seeking extreme sports lifestyle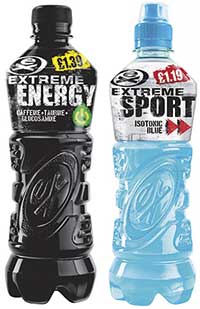 ONCE upon a time energy drinks were all about one or two giant brands, then everyone piled in and retailers were tripping over drinks from the big boys as well as own-label versions and value products … right?
Well, not exactly! Vimto Soft Drinks, famous for its own Vimto range, of course, and recently shown to be fairly adventurous in collaborations with the Weight Watchers brand and Caribbean food and drink entrepreneur – and contender in TV show Dragons Den – Levi Roots, was notably quiet on the energy and sports drinks scene.
But not any more.
The company has just launched two new lines – a stimulation energy drink and an isotonic sports drink exclusively, for now, in impulse outlets.
And once again it's a product of a commercial collaboration. Vimto Soft Drinks has won a licence to market drinks under the Extreme brand, from the Extreme Sports Company, probably best known for its satellite and cable TV sports channel. And Vimto reckons that means it can bring something new to the crowded energy drinks scene – a two-drink range that catches the spirit of skateboard, BMX and street sport culture. The firm says the new Extreme drinks target "the millions of 18-34 year-olds who are attracted to the thrill-seeking extreme sports lifestyle".
At a special briefing for industry journalists Vimto Soft Drinks marketing manager Emma Hunt argued that the range's special style will bring new drinkers into a product category that has seen huge growth but still doesn't have anything near 100% market penetration (in other words there are still many people out there who don't actually drink energy and sports drinks).
The new partners say the Extreme TV channel reaches 26.1 million consumers a month and 66% of the new drinks' target audience currently watch it.
The two drinks are: Extreme Energy, a carbonated stimulation drink containing caffeine, taurine, glucosamine and vitamins, in a black resealable 500ml bottle; and Extreme Sport, a still, ready-to-drink, tropical-flavoured drink in a blue 500ml resealable bottle.
In a special launch deal wholesalers will offer a buy-one-get-one-free-deal on the drinks, which will be price-marked at £1.39 for Extreme Energy and £1.19 for Extreme Sport.
Vimto Soft Drinks says impulse retailers would be able to offer the drinks at lower than the PMP rate, at say £1 a bottle to stimulate interest, and still make a substantial profit on return.
Sampling of both products will take place at events hosted by Extreme brand ambassadors this year. And Vimto Soft Drinks says the new drinks will also benefit from the brand's continued presence on the Extreme Sports Channel and on extreme.com, the brand's web video service, which is said to receive 1.8 million views a month.