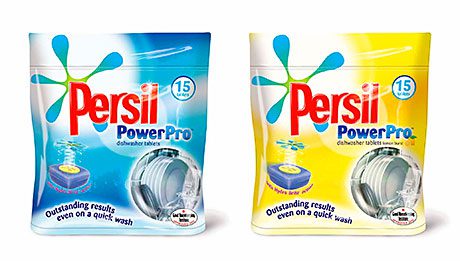 FOLLOWING the launch, three years ago, of laundry giant Persil's washing-up liquid the brand has now entered the dishwasher market with a new range of tablets.
Persil, which is a Unilever UK brand, is launching the re-sealable, pouch-format product with a £1m marketing spend.
Like Persil's washing-up liquid, the Persil Dish Wash range is manufactured under licence by producer Robert McBride.
Julie McCleave, head of licensing at Unilever UK said: "Consumers tend to stick to brands that they know and trust, and as Persil is one of the most trusted brands in the UK, we are excited to be moving our cleaning expertise into a new category.
We expect the launch of Persil PowerPro to encourage shoppers to cross over into the auto dish-wash category"
The new tablets have been developed using the Persil formula and have a feature which allows the tablets to dissolve quickly, even on a quick wash, the firm says.