Are we in recovery? Scottish sales performance best for more than two years as we storm ahead of overall UK stats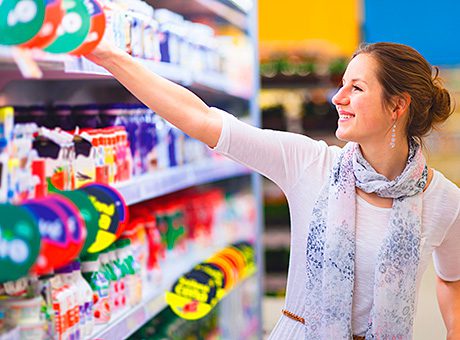 A feelgood July has given Scotland its best month for sales for two years with food showing 5.6% growth over the same month last year. According to the survey, by the Scottish Retail Consortium and KPMG, it's the first time Scotland has outpaced England since March 2011.
Andy Murray's Wimbledon triumph and the heatwave seem to have been the factors at work, with sales of picnic and barbecue staples, ice cream, soft fruits, soft drinks and ice cubes doing particularly well. Tourist areas such as the Highlands and Islands and coastal resorts reported particularly strong sales.
"A double whammy of feel-good factors pushed Scottish sales growth into record-breaking territory in July," commented Fiona Moriarty, director of the Scottish Retail Consortium. "Sunshine and sporting successes boosted the public mood and willingness to spend further after a promising pick-up in June. This helped to deliver an excellent showing which tops the UK total for the first time since March 2011.
"Summer food and outdoor-living products were the stand-out performers in the second-warmest July on record.
"It's too early to tell whether what we're seeing is a welcome but short-lived uplift or the beginnings of longer-lasting economic recovery. But this run of good growth, bringing the three-month average to 2.5%, means things are certainly looking up for the time being."
David McCorquodale, head of retail at KPMG, added: "Scottish retailers served up an ace in July with growth in sales outpacing the rest of the UK for the first time in more than two years. It is with cautious optimism that I look forward to the rest of the year."
John Swinney, the Scottish Government's finance minister, shared the optimism. "We welcome these positive figures which are another encouraging sign of increasing consumer confidence for 2013," he commented.
"The increase in retail sales during July comes on the back of our recent retail sales index which showed good signs of recovery within the retail sector, with trade picking up in Scotland for the second quarter in a row."
Image – Sunshine and sporting silverware brought shoppers out in July, buying barbecue staples, ice cream, soft fruit and even ice cubes.