Tesco launches reusable packaging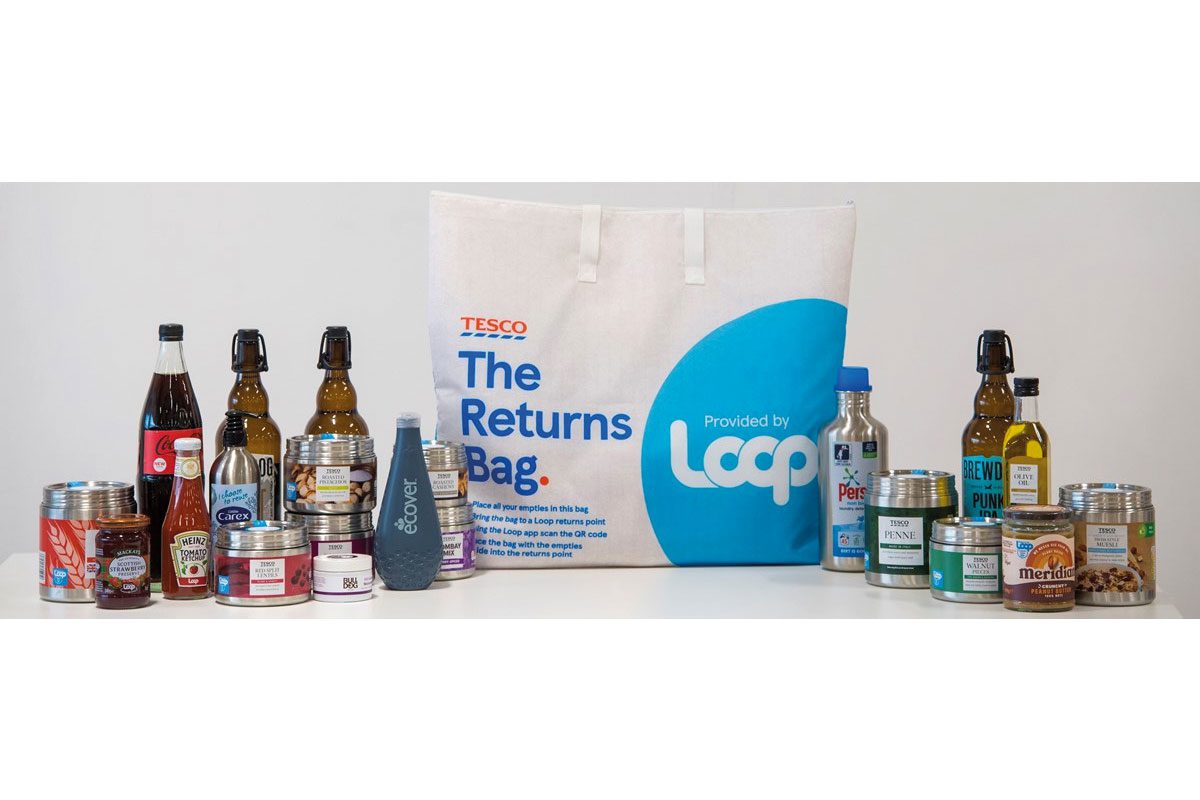 TESCO is offering customers a range of well-known brands in reusable packaging, as part of a partnership with reusable packaging provider Loop.
Loop's packaging is currently being trialled in ten large Tesco sites in the east of England.
Brands featuring in the scheme include Persil, Fever-Tree, Carex, Tetley Tea, BrewDog and Accolade Wines – the firm behind Hardys and Mud House.
The scheme operates by inviting customers who wish to opt for reusable packaging to visit the Loop fixture in store and add the products they want to their trolley as part of their normal shop.
Loop products come in prefilled containers that carry refundable deposits starting from 20p, which are paid at checkout and refunded via an app when the customer returns the packaging to a collection point in store.
Ken Murphy, chief executive of Tesco Group, said: "We are determined to tackle plastic waste and one of the ways we can help is by improving reuse options available to customers.
"Bringing Loop to our stores is a significant milestone in this journey.
"With 88 everyday products available, we're giving customers a wide range of options and we'll learn as much as we can from this to inform our future packaging plans."
• The full list of brands in the scheme: Alberto Balsam, Bisto, BrewDog, Bulldog Skincare, Carex, Coca-Cola, Dr Will's, Ecover, Fever-Tree, Finish, Good4U, Hardys, Mackays, Heinz, Meridian, Mud House, Naked Noodle, Original Source, Persil, Quaker Oats, Radox, Simple, Sipsmith and Tetley.