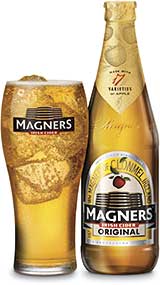 CIDER is a summer drink; right? In some cases. Some 41% of beer and traditional cider is sold between May and October, while the period accounts for 48% of modern cider sales according to Nielsen.
But C&C, which owns Magners and Blackthorn, argues that flavoured cider still has potential for summer growth, especially in c-stores. Magners Berry is said by the firm to have nearly doubled its share in recent years.
"There is still plenty to go after in terms of market share of impulse too, as modern cider (and flavoured within that) has only a 23% share of impulse, as opposed to accounting for nearly half of multiple grocers' cider sales," a C&C spokesperson said.
C&C brands are going to be in the public eye this year. Magners begins a three-year partnership as shirt sponsor of Celtic next month. Blackthorn announced earlier this year that it will be main shirt sponsor for Glasgow Rangers next season. The sponsorship will be tied into a new consumer brand campaign to kick off in August.
The firm sees different shopping trends in Scotland and England and that's important to its giant beer brand Tennent's, which is currently marking next month's 20th anniversary celebrations of the T in the Park music festival with a special silver T in the Park can and multipack.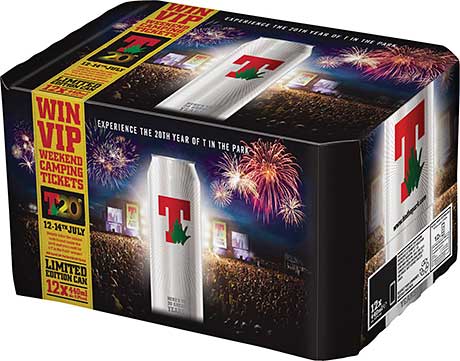 Scots shop often and are less willing to try new things (according to Kantar), so a supply of favourite Scottish brands is crucial, C&C said.
And products should be chilled. Kantar found over half of beer and cider bought is drunk the same day so chilled products give small stores an advantage over the supermarkets.
Images – Tennent's lager is celebrating 20 years of partnership with the music festival T in the Park this summer. Distinctive cans and a multipack competition are part of the marketing mix.