Accountant Ellen Waters argues that the introduction of the PAYE Real Time Information system will spur retailers to think about outsourcing payroll tasks.
by Ellen Waters
THE requirement from 6 April for employers to report PAYE information to HMRC in real time, known as Real Time Information (RTI), is driving many convenience retailers to consider outsourcing their payroll and acting as a trigger for them to outsource their entire accounting and finance function as a way to reduce costs and increase efficiencies.
The introduction of RTI will require employers to send details to HMRC every time they pay an employee, at the time they pay them, and to use payroll software to send this information electronically as part of their routine payroll process.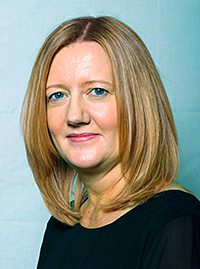 It is prompting many convenience retailers to reassess their payroll processing, particularly since recent years have seen a significant growth in the complexity of the legislative framework in this area – from student loans, pension contributions, maternity benefits and so on – which means that employers can no longer risk leaving an inexperienced member of staff to bear the burden of the full responsibility for processing payroll in the hope that no mistakes are made.
Given that there can be onerous penalties imposed on any employer failing to ensure that their payroll processing complies fully with these complex legislative requirements, it should perhaps come as no surprise to learn that payroll has become more of a specialist activity.
Arguably one of the main advantages associated with retailers outsourcing their accountancy function is that it enables management to access a level of financial expertise that they might not be able to afford in-house. Outsourcing enables business owners to tap into a pool of talent and receive expertise on a cost-effective basis, because they need pay only for the service as and when it is required.
Put simply, outsourcing the accounting function offers owner-managers direct access to the best people operating best practice within the sector but without having to pay top dollar for that service, safe in the knowledge that their financial arrangements are in capable, professional hands.
The comfort and security of knowing that their accounts will be of a professional standard and produced efficiently frees up business owners to devote their full attention to their core business matters without the need to constantly keep a close eye on all aspects of their finances.
Retailers may also wish to seek advice from tax, VAT or audit specialists throughout the course of the financial year, so it makes sense to outsource to a firm with a breadth of expertise.
This point is particularly pertinent to any convenience retailer considering outsourcing their management accounts function as they would typically seek some form of support at the conclusion of the production of accounts whereby their accountant would go through the figures in detail, explaining their implications and highlighting potential courses of action, thereby enabling them to arrive at a decision about the future of the business based on expert advice.
• Ellen Waters is a partner at French Duncan Chartered Accountants