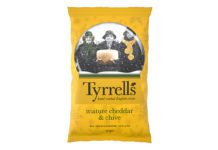 Christmas is a time for sharing and that's as true for the crisps and snacks category as it is for anything else, according to KP Snacks.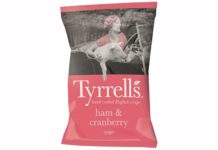 INTERSNACK Group, the parent company of KP Snacks, has reached an agreement to acquire premium crisp producer Tyrrells, Inc and its brands.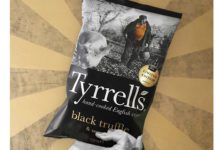 PREMIUM crisp brand Tyrrells is foraging a new path with the launch of Black Truffle & Sea Salt Crisps.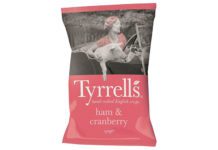 Tyrrell's has relaunched its Ham & Cranberry flavour in time for summer. The returning flavour has been redeveloped by Tyrrells and is available in 150g...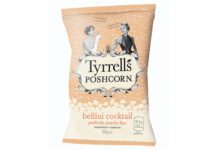 Snack brand Tyrrell's has added new popcorn and crisp flavours to its range. Bellini Cocktail Poshcorn is available in a 75g pack with an RRP...