A look at what's going on across the convenience channel
Fife Creamery's big defibrillator move
COMMUNITY-MINDED food wholesaler Fife Creamery has just equipped its fleet of 43 delivery trucks with defibrillators.
Signs on the cab doors will let the Scottish public know there is an automated external defibrillator (AED) on board for use by all.
The substantial investment is in addition to the three machines recently installed at the HQ site in Kirkcaldy, which means all staff and visitors will never be more than 60 seconds from a potentially life-saving AED. 
Fife Creamery says the introduction of the fleet AEDs is a tangible and practical demonstration of the firm's commitment to those who have helped it become so successful.
Managing director Graeme Simpson said: "We feel strongly that it is our duty to engage with the communities that our business touches.
"Sudden cardiac arrest is, unfortunately, all too common in Scotland. These devices can make a huge difference to the chances of survival."
Visit Chest Heart & Stroke Scotland at www.chss.org.uk for information on heart health.
£1.8bn cost fears over DRS
RETAILERS are now calling on the UK Government to review its plans to introduce a deposit return scheme (DRS).
Research from the British Retail Consortium (BRC) shows that DRS is likely to cost the industry at least £1.8billion a year from 2025.
The estimated cost includes buying, installing and maintaining reverse vending machines, staff training and time for processing returns, and IT infrastructure.
But the figure does not include the hundreds of millions of pounds required from industry to set up a body to run DRS.
The BRC is warning that, without a major rethink, the UK scheme risks running into many of the same problems that occurred Scotland.
Andrew Opie, BRC director of food & sustainability, said: "The proposed DRS is costly, complicated and cannot deliver the step change in recycling needed to justify it.
"By driving up costs by almost £2billion per year, the Government risks pushing up prices for ordinary households – just as inflation is coming down."
Yakult gets the Balance right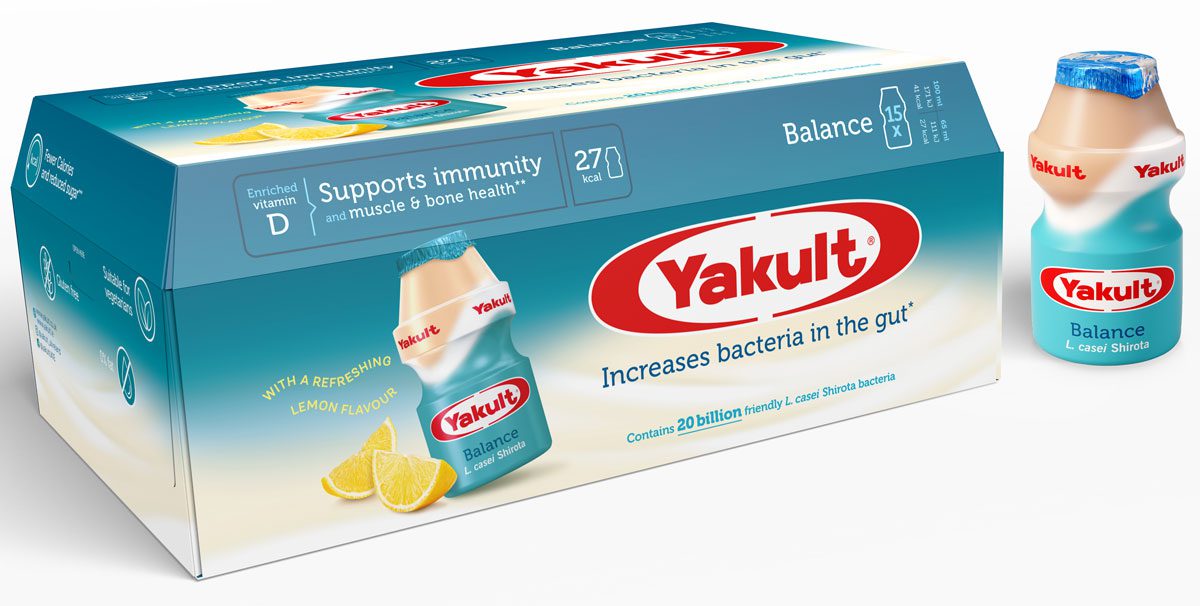 HEALTH brand Yakult has renamed its popular Light product Balance and given it a new look – although the contents remain the same.
That means consumers of Yakult Balance will still enjoy the same benefits and refreshing lemon flavour as before.
The company is also rejuvenating the packaging across its portfolio, including Yakult Original and Yakult Plus – with the new designs further highlighting each product's flavour profile and nutritional benefits.
The firm says each bottle of Yakult Balance contains billions of gut-friendly bacteria and includes health-enhancing vitamins D and E.
Available in eight and 15-pack formats with an RSP starting at £3.69, the launch is being supported by PR, broadcast media, digital, shopper marketing and OOH activity.