Consumers aim to stretch the value of the pound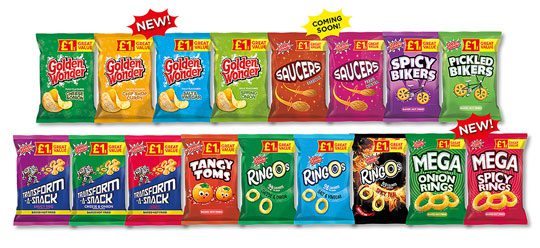 CONSUMERS are constantly seeking ways they can cut down on their spending as the pressure from the cost-of-living crisis continues to mount up.
Finances are being pushed to their limit and pounds are being stretched out, so more and more consumers are beginning to see the appeal that price marked packs can bring in the convenience channel.
In fact, Circana data covering the 12 weeks to 17 June found that unit sales have performed better in the convenience channel compared to the larger multiples as of late, with unit sales dropping by 0.1% in convenience but by 3.6% in major multiples.
This has been noticed in the crisps, snacks and popcorn category in particular, according to Circana statistics, with unit sales of the category sitting at an increase of 1.1% compared with the decrease of 2.6% seen at the major multiples level.
The Tayto Group reckons this is partially down to the option of price marked packs in convenience, offering shoppers a more valued option during times when the budget is already tight.
As such, the snacks firm reckons more consumers could be turning to their local store in a bid to save some cash when it comes to getting the snacks in for a night on the couch.
Tayto has therefore shouted out its £1 PMP range for Golden Wonder to help retailers to establish themselves as a "go-to" option for consumers' snacking needs.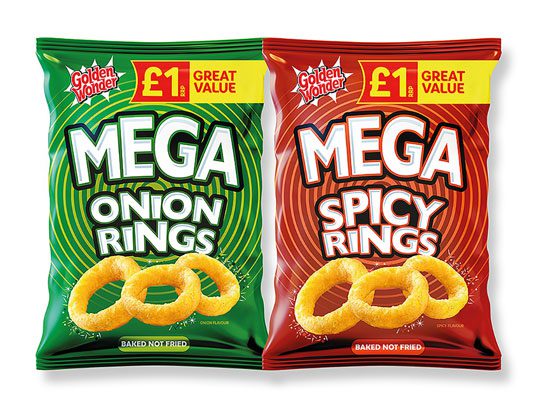 Aiming to bring more attention to the range, Tayto Group has launched two new additions with Golden Wonder Mega Rings, which come in an Onion Rings variant as well as a Spicy Rings option in the brand's popular £1 PMP format across the convenience channel.
The firm has also teased the next expansion in the line with the launch of new Golden Wonder Saucers Prawn Cocktail coming in the future.
Matt Smith, marketing director at Tayto Group, said: "Value for money is now the third most important reason for snacks purchase – after flavour and quality – with over 90% agreeing it is important.
"However, convenience shoppers worry that they will pay more for shopping locally and PMPs give them confidence that they are not being ripped off. That's why PMPs have increased to 75% of snacks sales in symbols and independents.
"Instead of raising the headline price of our £1 PMPs, we've decided to stick to £1 – demonstrating Golden Wonder's commitment to delivering great consumer value while offering strong retailer margins."