Frozen fizzy drinks brand announces the return of a fan-favourite event for the summer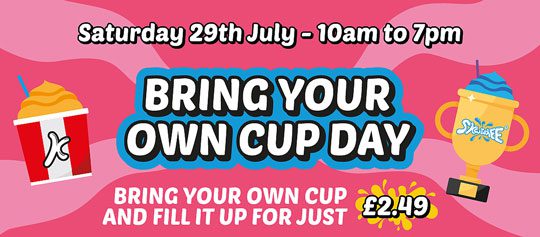 FROZEN fizzy drink brand Skwishee has announced the return of its Bring Your Own Cup Day event for this summer on Saturday 29 July.
Skwishee customers have the chance to get creative with their cups on the day and fill up their container of choice to the brim with the frozen treat for just £2.49.
Customers can bring their own container between 10am and 7pm on the day to take part in the event but the container must meet the following rules: the container must be watertight to avoid spillages, the cup has to be safe for food and clean to use and it must fit within the 20cm cutout found in over 200 partaking stores in the UK. As long as it falls in with these then it's good to use as a cup according to Skwishee.
The in-store event is also free to run for the retailers and paid for by Skwishee with Raza Rehman, Skwishee boss, explained: "Coming from a retail background ourselves, we know what it takes to help our stockists stand out and become destination stores, event-led marketing is what makes us disruptive in this industry"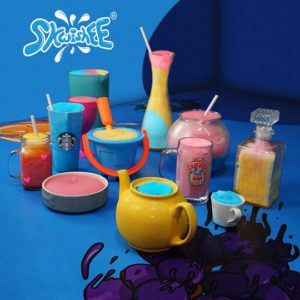 Alongside the promotion, customers could be in with the chance of winning a year's worth of Free Skwishee for submitting a selfie with the hashtag #skwisheebyoc and tagging Skwishee on social media.
Current flavours that consumers can choose from in time for the day includes Frozen Raspberry, Mad Mango, Wild Cherry and Redberrylicious with the firm hinting that more flavours were on the way for this year.
This follows up on Skwishee's other popular event in the year Free Skwishee Day which took place in April and saw 200,000 cups of the frozen drink poured during the event.
Rehman said: "Skwishee is the only frozen drinks company that holds nationwide events such as Bring Your Own Cup Day and Free Skwishee Day.
We are truly invested in driving footfall into our partner stores, creating enhanced brand exposure for Skwishee, and encouraging new customers into the stores through the hype of nationwide marketing."